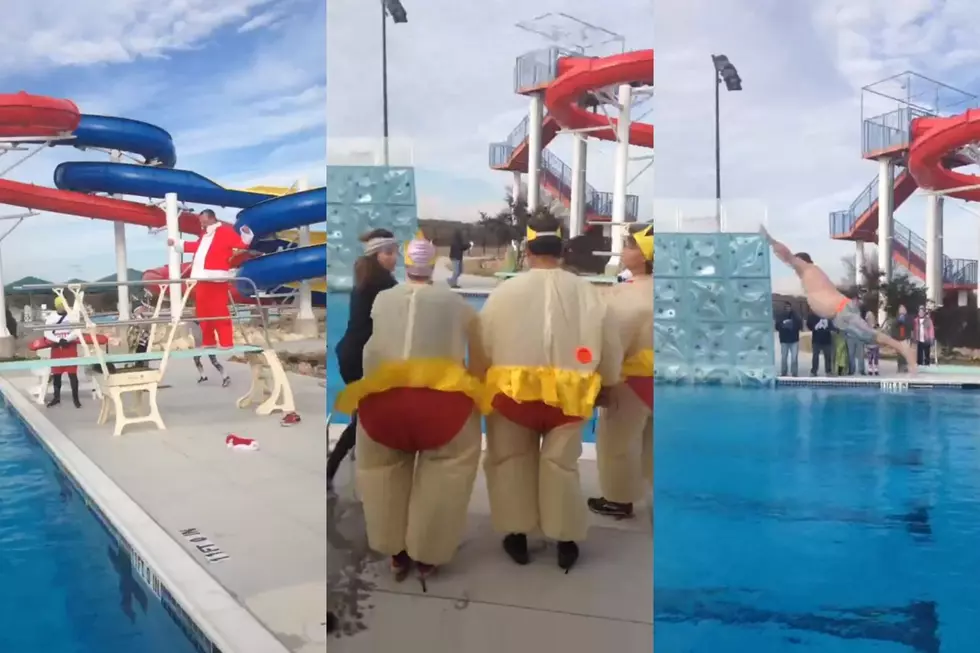 Take the Polar Bear Plunge in Temple Saturday, January 4
Townsquare Media
Right now, the forecast predicts temperatures in the 30s that morning. Perfect weather for diving into a giant outdoor pool, right?
It takes a special kind of crazy to do it, but YOLO, right? Besides, you get free hot cocoa and donuts, so it's worth it.
The event kicks off with a costume contest, followed by the plunge and a belly flop contest.
You can get registered for $20 at Sammons Indoor Pool (2220 W Avenue D) or by calling 254-298-5930. The registration fee goes to help the City of Temple Parks and Recreation serve local youth. If you register early, you'll get a t-shirt so you can show off how insane you are.
Here's a look back at last year's Polar Bear Plunge.
Enter your number to get our free mobile app