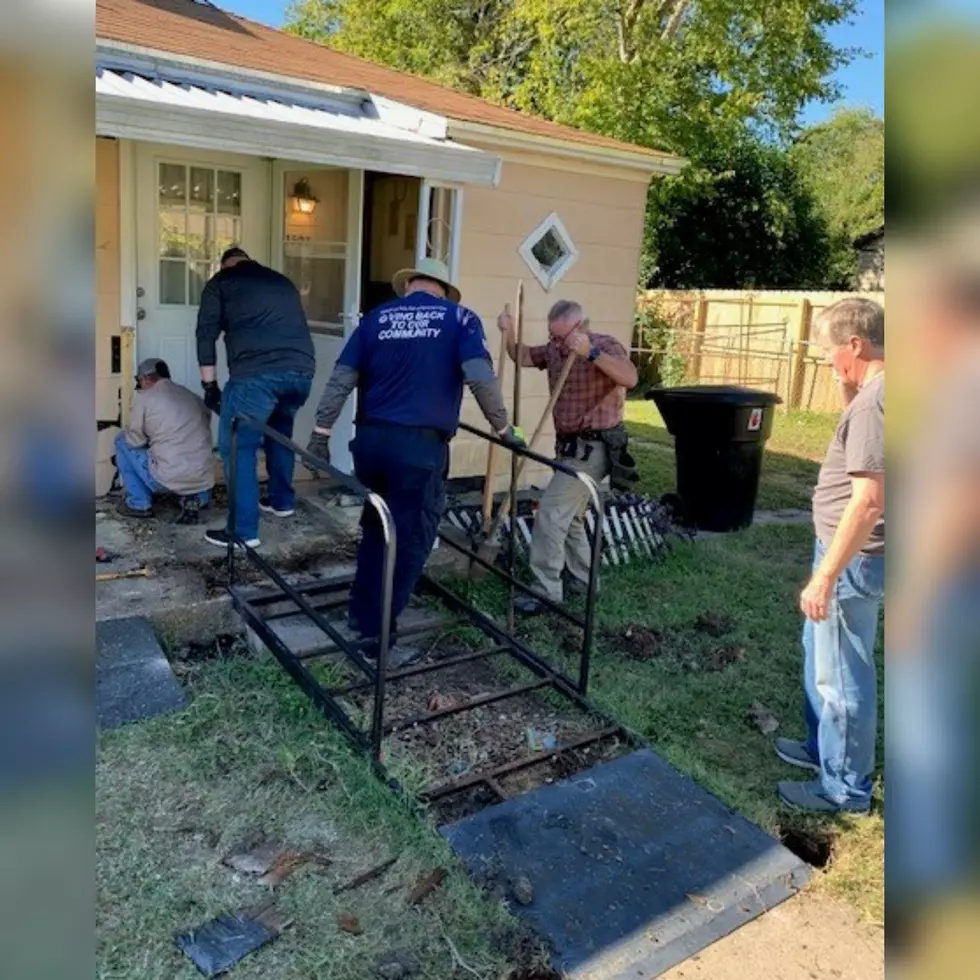 Temple PD Joins Together to Build Ramp for Resident
Photo courtesy of the city of Temple via press release
There's so many things happening this month, heck this year really, but this is some much needed positive news.
According to a press release from the City of Temple, several officers and other members of the Temple community came together to rebuild a ramp for a resident who is visually impaired.
The woman uses the ramp to enter and exit her home, but the old ramp was dilapidated and very much in need of repair. Officers in the community reached out to  the City's Housing & Community Development Department for assistance with the project. Together the team volunteered their personal time and tools to demolish the old ramp and build a new one.
"Serving and protecting the community does not just apply to on-duty activities.  I could not be more proud of the City, the officer, sergeant and lieutenants that assisted this member of our community in meeting a need," Police Chief Shawn Reynolds said. "None of the individuals involved did this to receive recognition. They simply heard and saw a need and went to work on making the situation safer for a member of our City."
Working as a team, Chief Reynolds, Lieutenant Buddy Best, Lieutenant Tim Simeroth, Sergeant Keith Mueller, Officer Jacob Cehand and Ron Germann, the city's neighborhood revitalization manager were able to build a new ramp in no time at all.
"The ramp now features 100% all new wood – new framing, new decking and a new handrail," Germann said. "In the end, two area iconic businesses donated supplies exceeding $1,000 in value and our great PD team used their day off to get the work done."
All that's left to accomplish is a quick paint job, but I'm sure the resident is ecstatic about the repair. Sometimes we all need a bit of help, and this story reminds me why community is so important.
Enter your number to get our free mobile app
These Are Greatest Country Artists from Texas