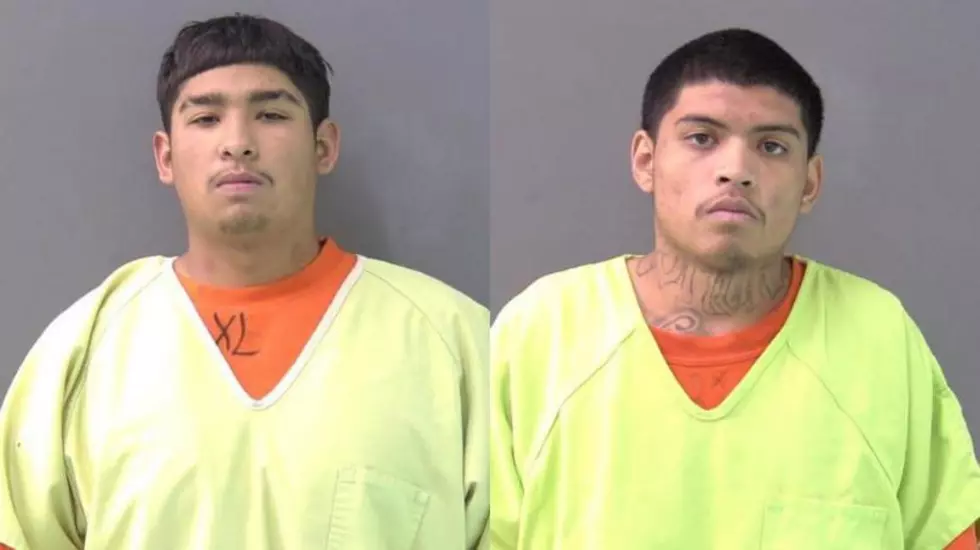 Temple Teens Arrested At Buc-ee's After Hitting Unmarked Cop Car
KWTX News 10/Bell County Jail  Joe Lopez, 17, (left), and Eric Villanueva, 17
It had to be an interesting scene for folks making a pit stop on I-35 at the Buc-ee's in Temple. They may have stopped to see "the beaver" but ended up witnessing something more.
Two Temple teenagers landed themselves in the Bell County Jail for trying to make a run for it from the long arm of the law.
Our news partners KWTX News 10 reports that Joe Lopez, 17 and Eric Villanueva, 17 were spotted in the parking lot of Buc-ee's on North General Bruce Drive in Temple and as officers made contact with the pair, the two tried to flee, striking an unmarked police vehicle in the process.
Police report that Lopez was the driver and was arrested without incident while Villanueva was arrested after police recovered what they described as a controlled substance.
The two were both in the Bell County Jail Thursday where they were held on unspecified charges. Their bonds had not been set at the time of this article and police did not provide any further details.