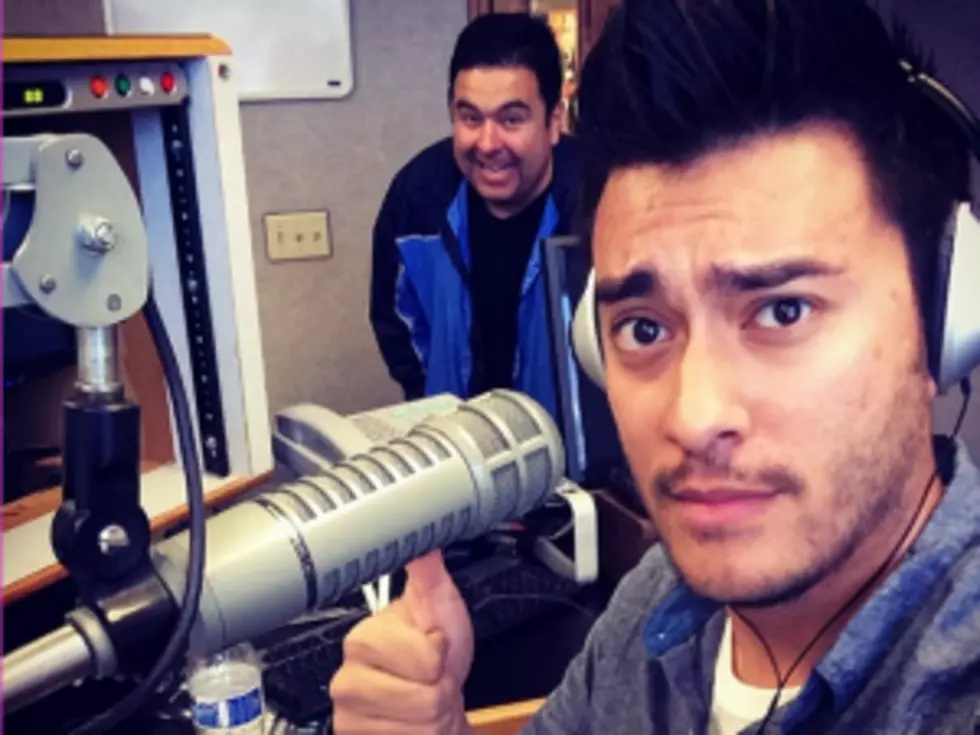 Texan's Jaw-Dropping Beatboxing Skills Earning National Attention
KSII
You may not know his name, but if you're on the Internet (and we know you are because you're reading this), you've likely seen some of Vincent Marcus' videos. Thanks to his dead-on impressions and jaw-dropping beatboxing skills, the Texas native has earned Internet fame and currently has more than 1.8 million followers on the video-sharing app Vine.
Vincent was born and raised in Texas and recently graduated from the University of El Paso. While earning his degree in psychology and criminal justice, Vincent also earned himself the status of Internet celebrity. His online fame comes from the social media site Vine, which he joined after a friend suggested he'd be good at it. And good he is. Since joining, Vincent has amassed nearly 2 million followers, making him the app's 45th biggest user, outranking Ellen DeGeneres, Miley Cyrus, Taylor Swift and Katy Perry.
Vincent's impressions range from Family Guy characters to Russell Brand to Eminem. While his impressions are dead on, Vincent told us that it was his Macklemore Thrift Shop beatboxing video (below) that first went viral.
Vincent says his popularity on Vine has led to opportunities, including trips and the chance to perform at the Hollywood Improv in LA.
"It was amazing to be on the same stage George Carlin stood on," he said. "My entire life has been changed because of an app. It's crazy."
Vincent says his favorite audience is his 8-month-old daughter (who often makes adorable appearances in his videos) and that she loves when he reads to her. He demonstrated a few of the voices he uses in her bedtime stories for us and we could see why!
Check out a few of our favorite of Vincent's videos below and be sure to check him out on Vine and Facebook (where he posts most of his videos for you non-Viners).
Macklemore's Thrift Shop:
Kesha, Country-fied:
Katy Perry's Dark Horse:
Lorde's Royals