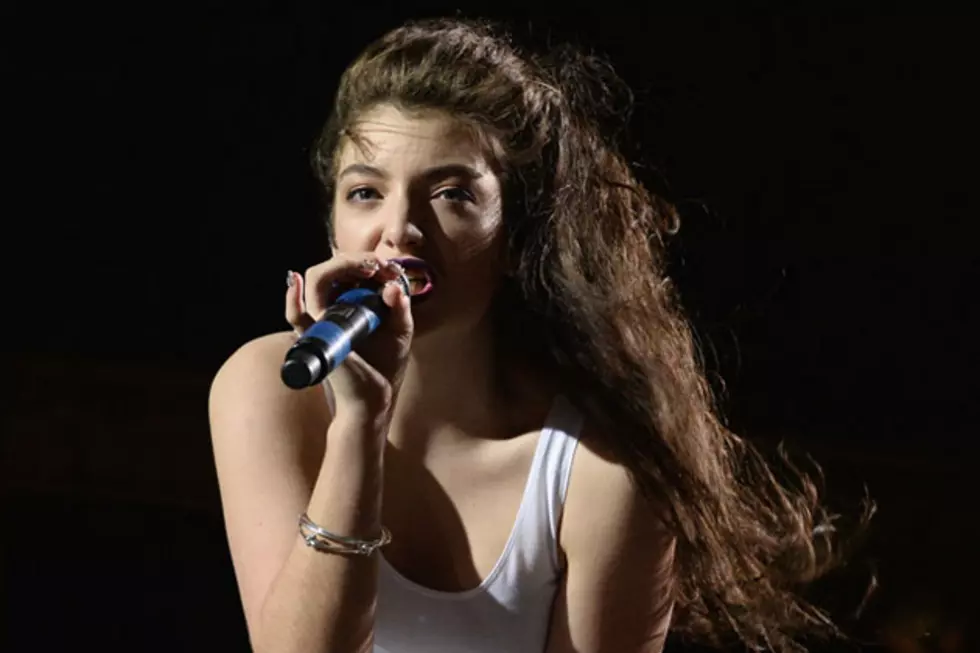 Watch Lorde, Pharrell, Nas & Jay-Z at Coachella 2014
Frazer Harrison, Getty Images
In addition to pictures from yesterday's Coachella lineup featuring Lorde, Pharrell and Nas & Jay-Z, we also have videos for you to check out of the shows if you missed the live streams yesterday.
Lorde performed in front of a giant crowd with stunning stage production despite gusty winds which affected a lot of performers of the night. The young New Zealand superstar seemed to be comfortable on stage despite the brisk winds, even sporting a white tank top for most of the night. She included her hits 'Team,' 'Pure Heroine' and 'Royals' as part of her roughly 47 minute set.
Pharrell was the one to watch if you wanted surprise guest stars. In addition to bringing his signature hat, Snoop Dogg joined him on stage for a performance of 'Drop it Like It's Hot' as well as Gwen Stefani, who made a surprise appearance and sang her signature single, 'Hollaback Girl.' Pharrell was also joined by Tyla, The Creator; Busta Rhymes and DJ Diplo.
The big chatter of the evening, though, was when Jay-Z stepped on stage to join Nas during his show. The two New York City-based rappers, who once infamously feuded, buried the hatchet in 2005 and their support is still strong, as seen by the two joining in for a performance of 'Dead Presidents II.' Jay-Z also performed 'Where I'm From' before leaving the audience.
You can watch these sets below. Kind of makes you wish that you were there in California, doesn't it?
Watch Pharrell at Coachella featuring Gwen Stefani and Snoop Dogg 
Watch Nas at Coachella featuring Jay-Z