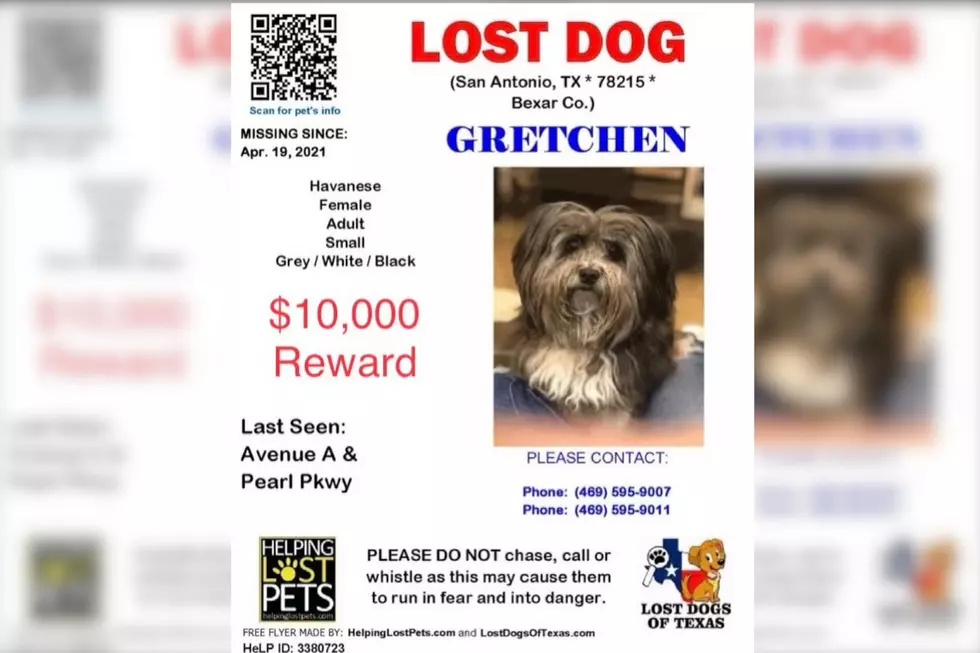 Texas Country Artist Shane Smith Pleads for Return of His Beloved Dog
Shane Smith, Instagram
UPDATE: I am overjoyed to report that Gretchen has been found safe and reunited with her family!
KSAT reports that Texas Country artist Shane Smith's beloved dog was found tethered to a tree in Leon Valley late Tuesday afternoon.
Gretchen was inside Smith's Ford pickup when it was stolen Monday in San Antonio. More details on that below.
Smith said he hasn't gotten his truck back, but that it can be replaced. Gretchen can't, and he's "beside [himself]" with joy. So are we, Shane! It's so great to see that your fuzzy friend is safe and sound.
---
Texas Country artist Shane Smith's truck was recently stolen, but it's not the Ford F-150 he's desperate to get back - it's his beloved dog who was in the truck at the time.
Shane took to Instagram Monday to get the word out about Gretchen, who he fears was probably dumped and abandoned by whoever stole the vehicle.
KSAT-TV reports that Shane is offering a $10,000 reward for the safe return of Gretchen.
---
---
---
According to Smith's Instagram page, his truck was stolen outside the Hotel Emma at the Pearl. Gretchen was inside the truck at the time. The truck was later found at St. Luke's Baptist Hospital in the Medical Center but there was no sign of Gretchen.
The truck was stolen a second time when, according to what Shane's wife, Lauren, told KSAT, security guards at the parking garage left their post.
Lauren says, "The truck and belongings aren't significant, but we are desperate to get our dog back." She said they were in San Antonio on an anniversary trip and she feels like they were targeted because they only left the truck for a short amount of time.
Gretchen is a registered emotional support animal and Lauren said that Gretchen has been their "saving grace" for the past five years and they just want their dog back.
Shane said the truck was spotted  at the Alamo Quarry Market before being dumped at St. Luke's Baptist Hospital.
The family is offering a $10,000 reward for Gretchen's safe return. Lauren Smith said anyone with information is urged to call 469-595-9007.
Check out these 50 fascinating facts about dogs:
LOOK: 15 Pets You CAN'T Own in the City of Temple
Temple is a super pet-friendly place to live, but there are some animals city officials would really rather you not try to tame and keep in your home. Let's take a look at a few of the critters on the
banned list
.