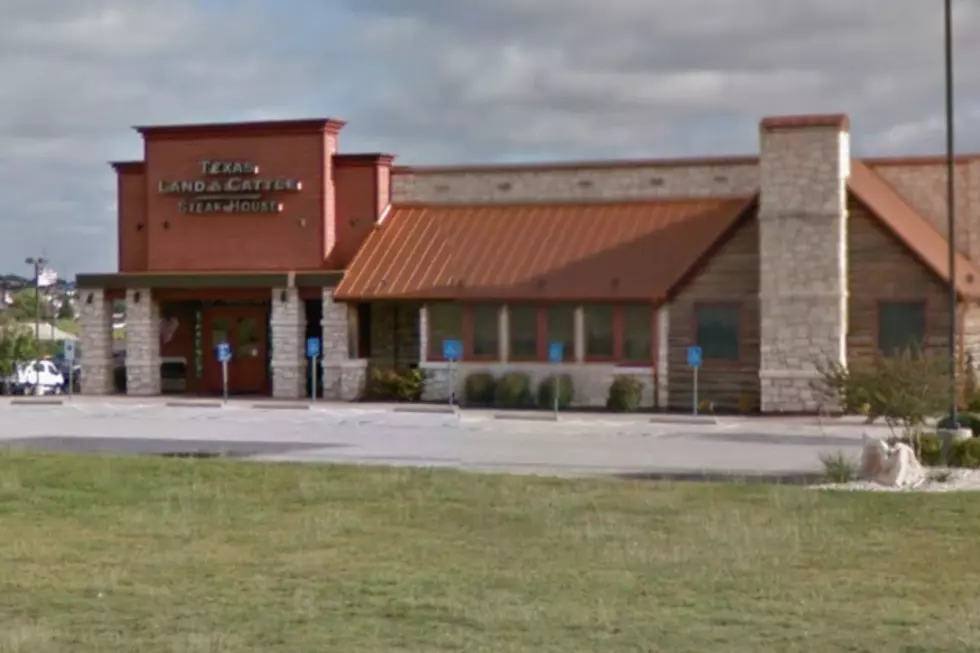 Texas Land and Cattle in Killeen Closes Permanently
Google Maps
Texas Land and Cattle in Killeen has closed its doors for good.
The Killeen Daily Herald reported Monday that the steakhouse served its last meal Friday night after upper management decided not to renew a lease on the property. The news came as a surprise to employees.
According to a spokesperson, the restaurant was performing fairly, but the decision had already been made that there would be no renewing the lease. The land on which the restaurant rests will reportedly be developed into a car lot.
Meanwhile, the company has set up a website and hotline to assist employees in finding new jobs, whether at another Texas Land and Cattle or elsewhere. According to the Herald, the nearest Texas Land and Cattle is located in Austin.
When asked if the steakhouse chain had plans to return to Killeen, the spokesman said Killeen would be a great market to return to if the company can rebound in the next few years.