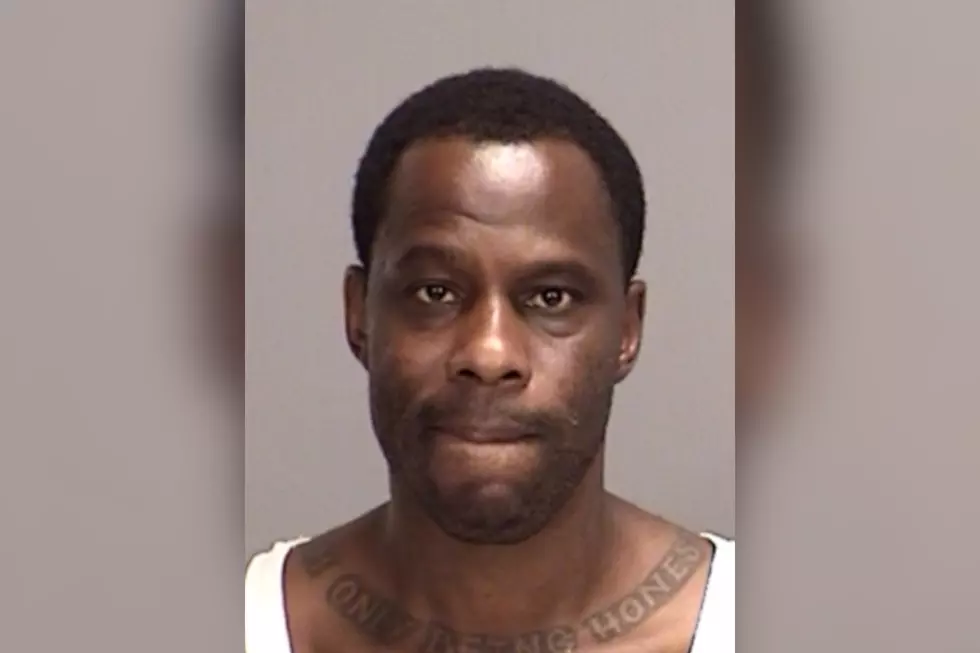 Texas Man Charged with Selling Soap Made to Look Like Cocaine
Darrin Dewayne Fletcher - Brazos County Jail Photo
Central Texas Facebook users are having a field day after our partners at News 10 shared the story of Darrin Dewayne Fletcher, who was recently arrested and accused of trying to sell soap chopped up to look like crack cocaine.
The report they shared was from sister station KBTX. Fletcher and another man were stopped and questioned by police in the 1200 block of West 17th Street in Bryan Tuesday. Because Fletcher and the other man tried to walk away when an officer tried to speak with them, the two were detained and it was discovered they both had warrants.
The Bryan Eagle reports that while Fletcher was being escorted into a patrol car, an officer found a baggie that looked like narcotics packaged for sale. Fletcher reportedly told officers it was soap he cut up to look like crack cocaine and tried to sell in order to get money for food. The substance ultimately tested negative for narcotics.
Even though it was only soap, Fletcher was charged with unlawful manufacture of a simulated narcotic with intent to sell. Brazos County Jail records showed he remained in jail Thursday in lieu of bonds totaling $5,000. He was also charged with evading arrest and a parole violation.
Honestly, it's a pretty sad story. Leave it to Facebook commentators to find the humor in it, though.
"I heard the courtroom was very dramatic. A real soap opera," one commenter posted to KWTX's post about the story. "So if he sold soap as crack and the people used it, did it clean out their system?", another asked. "So he's going to jail for not selling drugs? 😂😂😂 WOW! That's a first," yet another typed.
It goes on and on like that, with some seriously questioning whether Fletcher should been charged with trying to sell a simulated narcotic that turned out to be a hygiene product.
As a few others have already quipped, maybe he was just trying to clean up the streets.