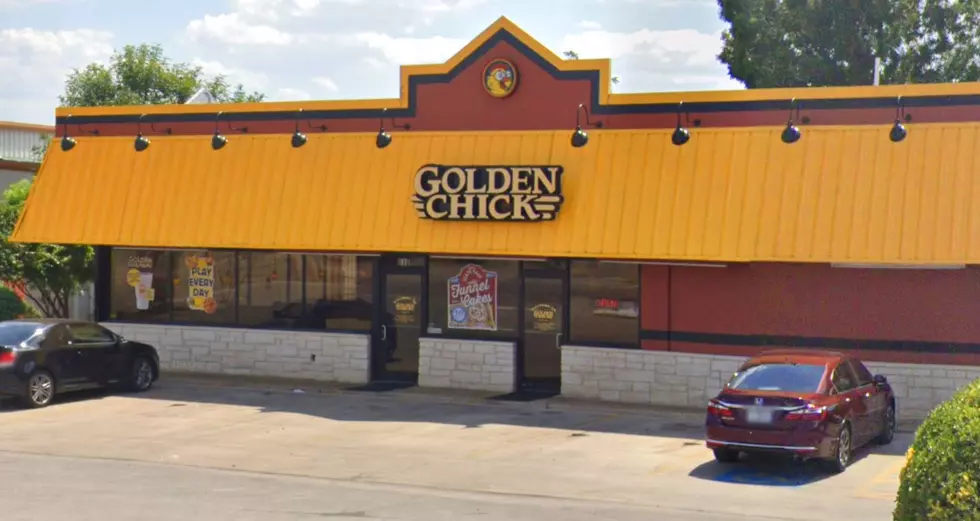 Two Belton Golden Chick Employees Tested Positive for COVID-19
Google Maps
The Bell County Public Health District issued an advisory Tuesday afternoon after two employees at a Belton chicken restaurant tested positive for COVID-19.
The advisory warns that customers who ordered food from Golden Chick in Belton between May 15 and May 19 may have been exposed to the virus by at least one of the employees.
"A public notice is necessary because of the difficulty associated with the contact tracing of one of the employees," Bell County Public Health Director Amanda Robison-Chadwell said Tuesday afternoon.
The District reported that one of the employees was asymptomatic and tested positive for the novel coronavirus on May 16. They say the public's exposure to that particular employee would have been limited.
However, a second employee was reportedly symptomatic while at work, and received positive test results today (May 19).
"The Health District is notifying customers who ordered from the restaurant as early as May 15 due of possible exposure that may not have been contained to the facility," District officials said Tuesday.
The restaurant, located at 610 E. 6th Ave, was temporarily closed Tuesday for deep cleaning and sanitation.
Bell County health officials are asking anyone who ordered food there between May 15 and May 19 and has any concerns to contact them at (254) 773-4457 and ask for epidemiology, or email covid@bellcountyhealth.org.
A representative of Golden Chick issued the following statement Tuesday evening in response to the Bell County Public Health District's advisory:
The safety of our Golden Chick employees and guests always has been and remains our number one priority. We have been working diligently with the local health department as soon as we became aware of our positive employee COVID-19 case on May 16. Our Belton location immediately closed for a deep clean and our employees were advised to stay home and self-quarantine if they had any symptoms. We look forward to serving the community of Belton again soon when it is safe for our employees and guests.
According to the CDC, there's currently no evidence of COVID-19 transmission through food, so today's advisory shouldn't be read as a warning that food was improperly prepared or delivered to customers. The concern is that customers may have been exposed to droplets containing the virus while interacting with an employee. It's still save to order food for takeout and delivery.
Cough
Shortness of breath or difficulty breathing
Fever
Chills
Muscle pain
Sore throat
New loss of taste or smell
If you start to feel sick, be sure to stay home from work, limit your contact with others, and seek medical attention.
Most importantly, whether you're sick or not, don't panic. The Bell County Public Health District has a responsibility to report possible exposure situations like this, and it looks like the folks at Golden Chick are taking the situation seriously.
MORE INFO: 7 easy ways to stop touching your face