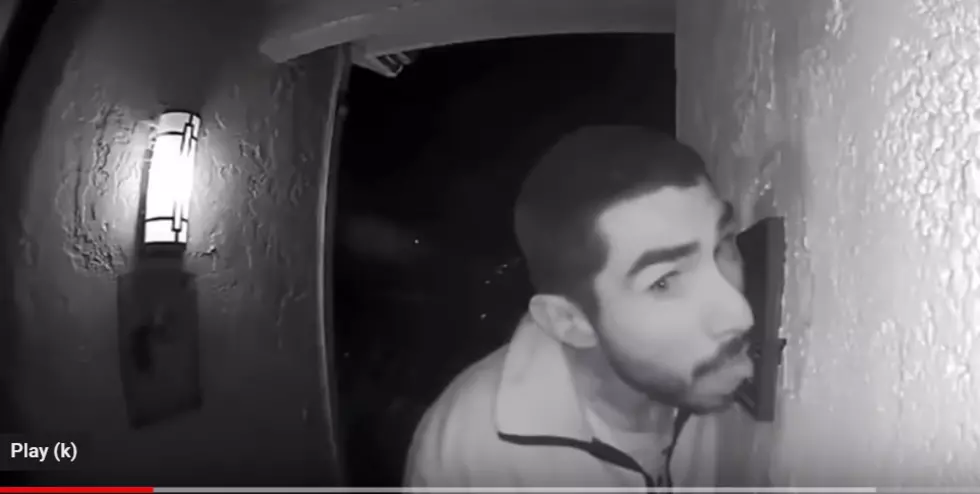 Weird dude licks stranger's doorbell for 3 hours bro..you did NOT read that wrong!
youtube
What type a crazy shhh....
What do you do when you come home and see on your security camera a random dude licking your doorbell?/
Yes....LICKING your doorbell..
Welp that's what happened when Roberto Daniel Arroyo was caught on camera licking a stranger's doorbell.
Although no major crime was committed I would like to arrest this cat for excessive weirdness!
Police say if he is caught he will probably be charged with misdemeanor prowling and petty theft.
But yo.... it's one thing to be lickin on someone's doorbell.
But for 3 hours?!?!?! LOL CMON...
The homeowners were not present at the time of the licking but children were inside sleep.
Roberto takes a lickin and keeps on tickin! smh
Join Our Newsletter Here.