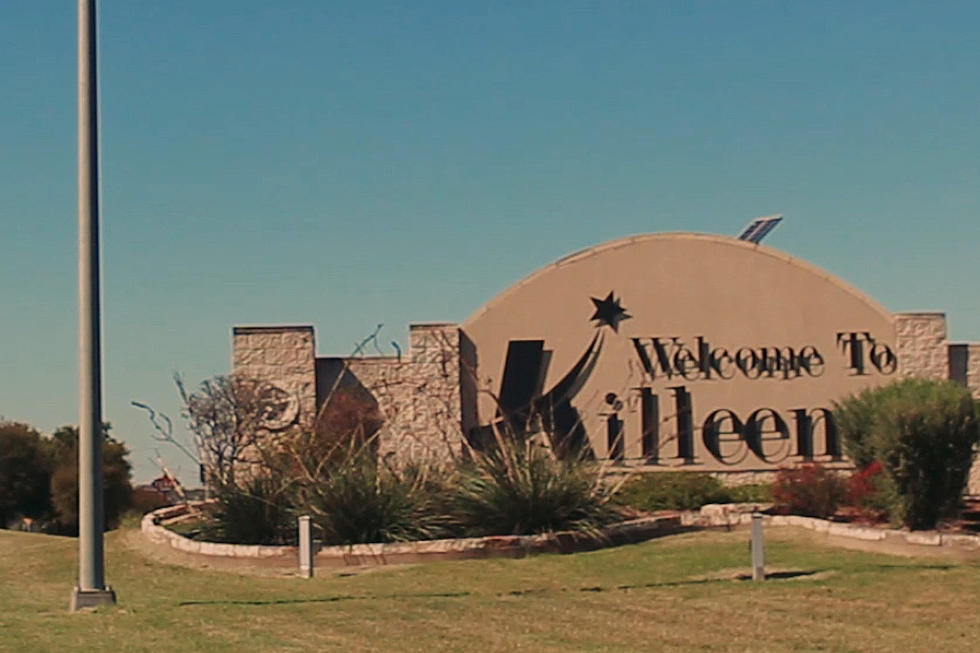 "Welcome to Killeen" Sign on I-14 Finally Removed
Townsquare Media
Crews have removed the "Welcome to Killeen" sign on Interstate 14.
---
---
For some, the "Welcome to Killeen" sign on Interstate 14 was a reminder that they were close to home, for others, it was a grim reminder of a life lost.
The Killeen Daily Herald reports that the sign has finally been removed as crews took it down on Tuesday.
Back in April of this year, Julianna Rae Allen, a Senior at Harker Heights High School, lost her life when the car she was driving ran off the road and into the "Welcome to Killeen" sign. The cause was blamed on distracted driving.
Prior to that fatal accident, the "Welcome to Killeen" was hit several other times. Once in February of 2020 and again in March of 2020.
Following the accident that killed Allen, the signed served as a memorial and a reminder of the dangers of distracted driving. The City of Killeen left the flowers there for several days before cleaning it up.
KDH reports that the Texas Department of Transportation claimed it was the city's responsibility to maintain the sign however, Mayor Jose Segarra said it was the responsibility of TxDOT.
There is no word yet on if the sign will be replaced and if so, what kind of sign it will be.
Exploring Belton History: The Penelope House Revealed
This majestic mansion has stood the test of time and still amazes those who pass it. Don't fight your curiosity. Take a look at what's inside.
21 Texas Town Names Outsiders Can't Pronounce
Have you ever heard someone call Killeen "Kye-lean" or Salado "Salad-oh"? That's just the tip of the Texas mispronunciation iceberg. Here are the towns and cities most folks who didn't grow up in Texas don't have a clue how to pronounce.
Texas 6 Most Wanted Fugitives (October 2021)
Take precaution and familiarize yourself with the following faces. These criminals are currently listed in the Texas 10 Most Wanted.