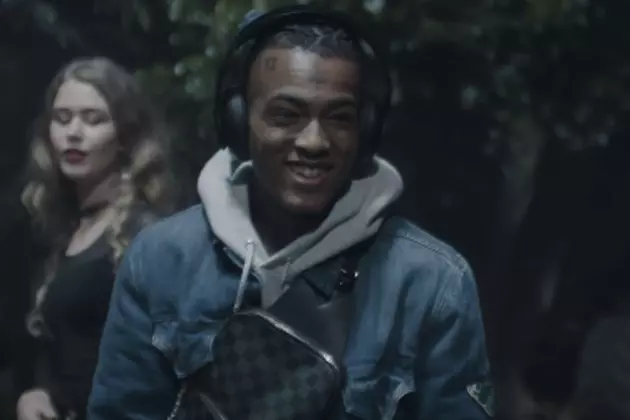 XXXTentacion "Moonlight" Video: Watch the Late Rapper Wander Through the Night
xxxtentacion via YouTube
Since the untimely death of XXXTentacion in June, fans of the young rapper have been treated to posthumous songs and a music video. The releases continued on Sunday (Sept. 30), when the official video for "Moonlight" dropped.
Creative directed by X and directed by JMP, the video finds X sitting under the moonlight in a world of his own as an outdoor party takes place around him. With his headphones on, XXXTentacion wanders through the night, as the partygoers are unaware of him. Throughout the video, X clearly has his eyes on a woman but never works up the courage to approach her.
The collab with Weezy was made after X's passing and was put together by producer Z3n and Ben Billions. According to Z3n, he had some unfinished material recorded with X that he shared with Lunch Money Lewis, who later sent it to Wayne and a Republic Records executive. Producer Ben Billions then put the entire song together.
Watch XXXTentacion's "Moonlight" video below.
See Behind-the-Scenes Photos of XXXTentacion at the 2017 XXL Freshman Shoot