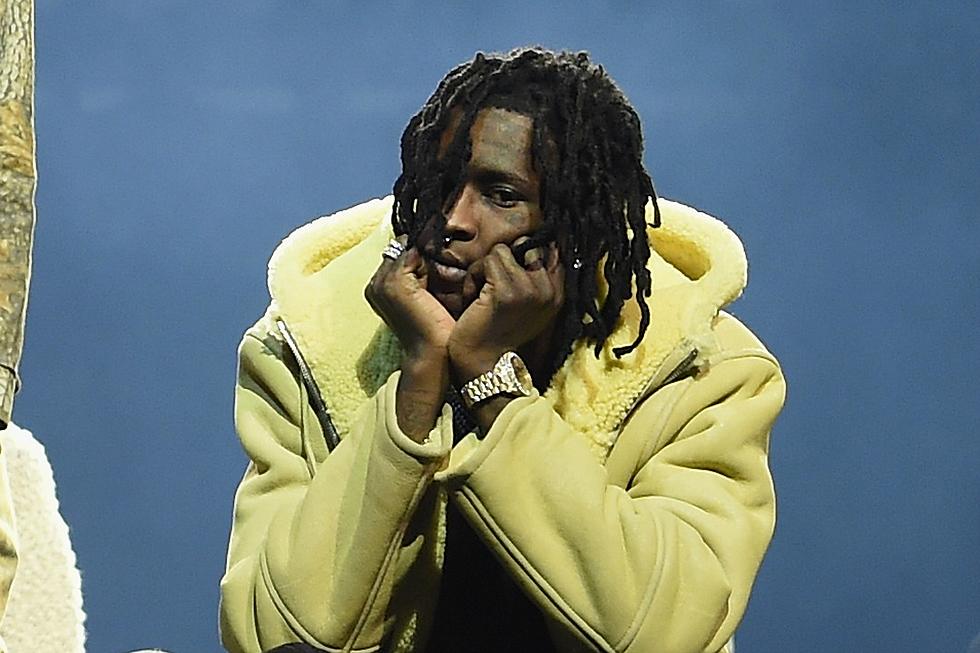 Young Thug Begs His Fiancé For Forgiveness On IG (Video Inside)
Dimitrios Kambouris, Getty Images
Somebody come get this man Young Thug because he's officially a joke!
Earlier this week Young Thug was caught cheating on his fiancé with two chicks and one happens to be her friend. Over the week we've been watching all of the drama play out on social media.
Just yesterday his fiancé was arguing with the alleged side chick on IG live while Thug posted pictures acting as if he was unbothered about the entire situation.
We should have known it was all an act because now he's singing a different tune!
This man is literally on social media begging for his fiancé to take him back..check it out!
He on his Keith Sweat with a little Gerald Levert! I give them a week and they will be back together like it never happen.