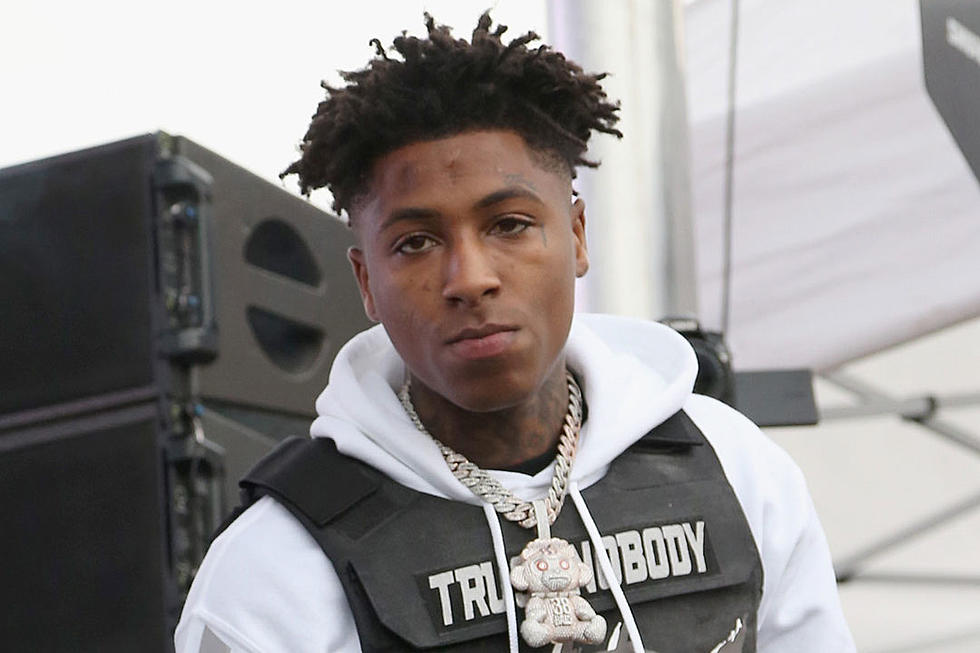 YoungBoy Never Broke Again Probation Details Revealed: Report
Gary Miller, Getty Images
On Friday morning (Aug. 30), the rapper appeared in court for a probation hearing stemming from his May 17 arrest that kept him behind bars for just under three months. Baton Rouge, La. news outlet WAFB9 was present during the hearing and reported that a judge has approved YoungBoy to exit his home during his time on house arrest under certain circumstances.
While he is not able to perform or go to an outside studio to record music, YoungBoy is allowed to record inside of his home. He is also approved to go to church, the doctor and the bank. He is on house arrest for 14 months.
As previously reported, a judge says she saw a May social media video that appeared to show YoungBoy "talking trash and smack" in a threatening way. This violates the terms of his 2017 probation for a firearms charge. The Louisiana rapper was detained on May 17, which was days after he was shot at in a Sunny Isles Beach, Fla. shooting that left a 43-year-old man dead and YoungBoy's girlfriend with a shoulder wound.
According to his lawyer, James Manasseh, YoungBoy was very remorseful about the death of the 43-year-old.  "He was the victim of an assassination attempt," Manasseh said back in May. "YoungBoy told me, 'I wish they would have gotten me, not him.'"
YoungBoy Never Broke Again's next probation hearing is set for Dec. 13.
See 18 Rappers Who've Been Arrested in 2019