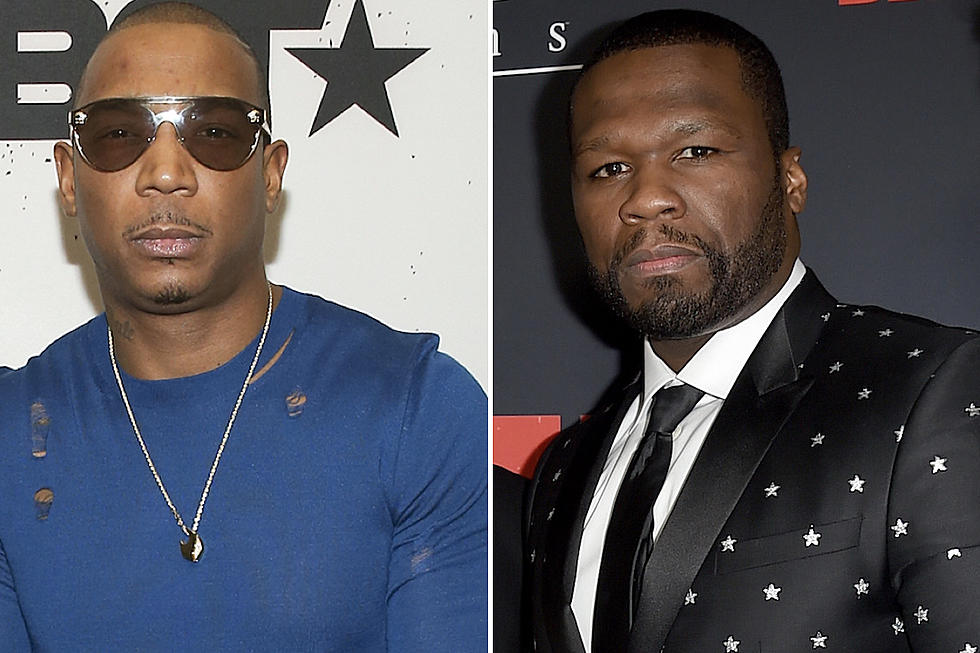 Ja Rule Goes After 50 Cent on Twitter: 'You're My Bitch!'
Bennett Raglin / Kevin Winter, Getty Images
Let's keep it real: Ja Rule does not like 50 Cent. Case in point: the former Murder Inc. rapper went in on Fif via Twitter on Friday (Jan. 19).
Their long-standing feud was reignited after 50 Cent said that he would "put him to bed" if he and Ja Rule ever crossed paths during an interview on Real 92.3's Big Boy's Neighborhood morning radio show.
"Fun hip hop FACT: [50 Cent] is PUSSY," Ja tweeted once he caught wind of the interview. "Let's be clear I mind my business... but for some reason [50 Cent] keeps my name in his mouth... I think he'd rather have my dick in his mouth lmao."
"I own your soul [50 Cent]. And EVERYONE sees it now... your my bitch!!!" he continued. "And to all you journalist, bloggers, radio personalities DONT BE SCARED TO ASK [50 Cent] why did he get an order of protection or did I whoop him out at the studio or did he talk to the feds."
"Fun hip hop FACT: [50 Cent] has a #ticklebooty" he concluded.
Read some of Ja Rule's heated tweets below. Take a look at 50 Cent's interview with Big Boy up top.
Watch 50 Cent and O'Shea Jackson Jr. Talk about Den of Thieves
10 Epic Beefs in Hip-Hop History