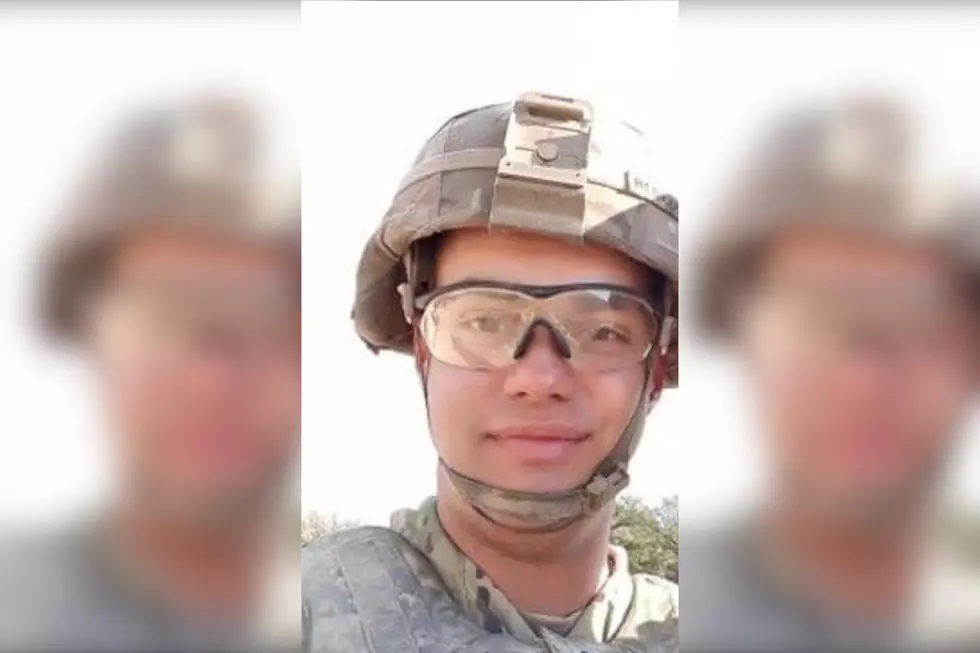 Another Fort Hood Soldier Found Dead
Spc. Francisco Gilberto Hernandezvargas - Image Courtesy of Ft. Hood Press Center
Either this is a horrible coincidence, or just a streak of very bad luck.
KWTX reports that another Fort Hood Soldier has been found dead - this time, a man who drowned over the weekend.
The body of Spc. Francisco Gilberto Hernandezvargas was found at Stillhouse Hollow Lake following what Fort Hood officials called a "boating incident". He reportedly went under and then resurfaced Saturday afternoon.
Hernandezvargas, join the Army back in May 2017 and was assigned to the First Battalion Fifth Cavalry Regiment Second Armored Brigade Combat Team First Cavalry Division.
Condlences were sent by his commander, who called him an honorable soldier who served abroad in Korea and Romania.
In a news release, Fort Hood officials listed Hernandezvargas' decorations: the National Defense Service Medal, Korean Defense Service Medal, Army Good Conduct Medal, Overseas Service Ribbon and the Army Service Ribbon.
"The Black Knight family is heartbroken by the loss of Specialist Francisco Hernandezvargas. Our hearts go out to his family and friends during this difficult time," Lt. Col. Neil Armstrong, commander of 1st Bn. 5th Cav. Regt, wrote. "Specialist Hernandezvargas served his country honorably both stateside while at Fort Hood and abroad in Korea and Romania and this tragic loss is felt by every member within our formation."
This is not been a good year for Fort Hood.
LOOK: Here are 50 political terms you should know before the upcoming election