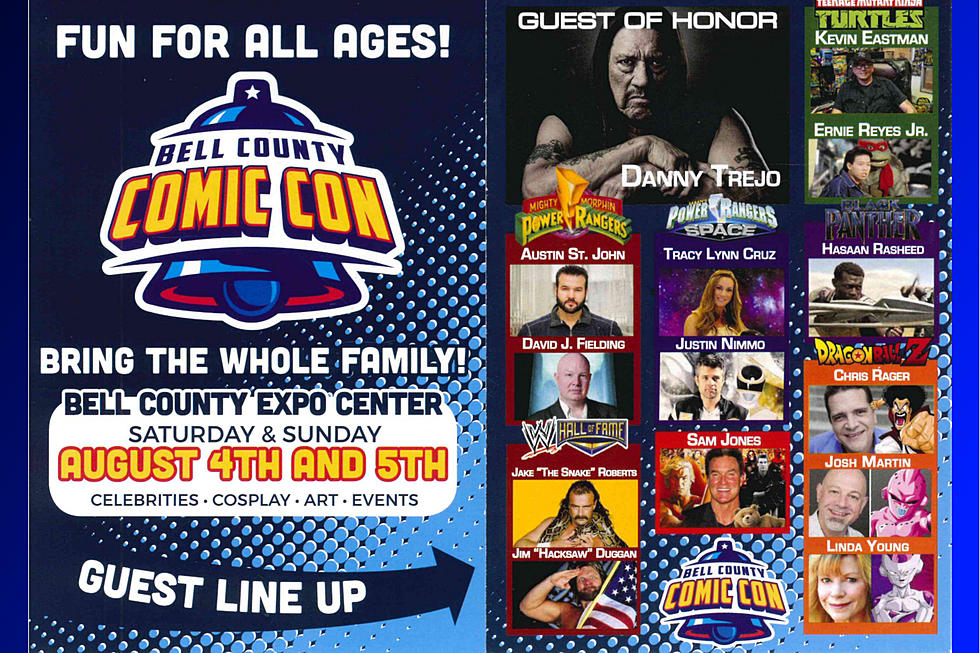 Bell County Comic Con Returns to the Bell County Expo!
Flyer Courtesy of Johnny Huang, Bell County Comic Con
I sat down and talked to Johnny Huang a.k.a Ninja Johnny- the promoter and owner of the Bell County Comic Convention that occurs August 4th and August 5th at the Bell County Expo!
Guests in attendance will be Danny Trejo from Machete, Con - Air, and Desperado.
Kevin Eastman, co-creator of the Teenage Mutant Ninja Turtles, Jake the Snake Roberts, Hacksaw Jim Duggan, Hasaan Rasheed from Black Panther, Ernie Reyes Jr and more will be at the con signing autographs and doing Q&A panels.
Johnny's got all the details in the video below.
Keep listening all week to B106 to win tickets!