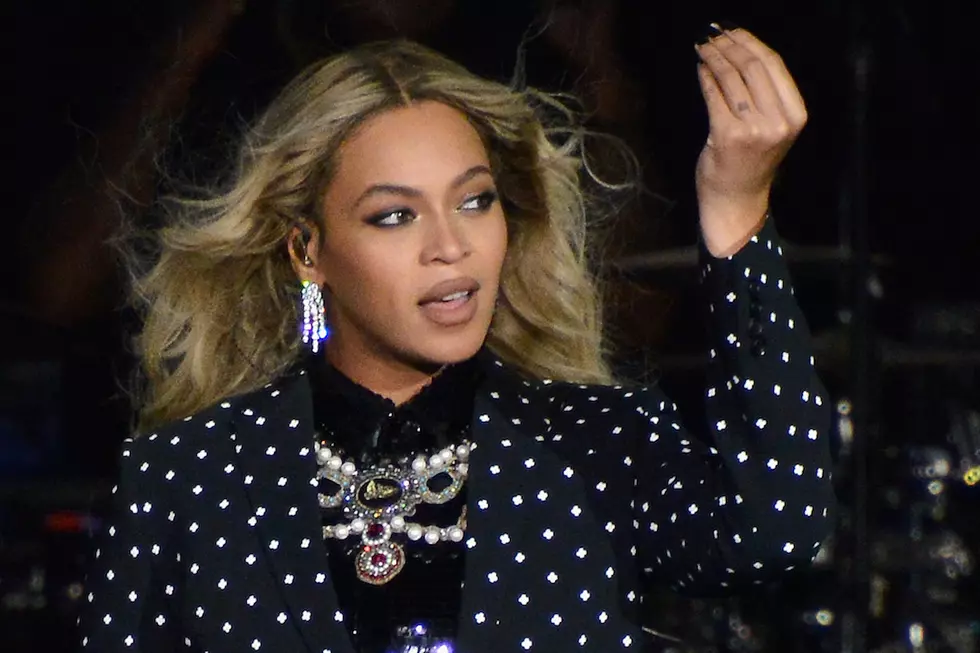 Beyonce Being Sued By Roc-A-Fella Logo Designer for Copyright Infringement
Duane Prokop, Getty Images
Beyonce is being sued by a designer who claims that he created the iconic logo for Roc-A-Fella Records. According to TMZ, Dwayne Walker is suing the R&B superstar for using the Roc-A-Fella logo in her "Drunk In Love" video.
If you are unfamiliar with the famous insignia, it's a cursive "R" with a vinyl record and a champagne bottle. The logo is currently being licensed through Roc Nation for its latest apparel collection for the 20th anniversary of Jay Z's Reasonable Doubt album.
Walker maintains in his suit that he owns the rights to the original Roc-A-Fella logo and it shouldn't have been used in Bey's "Drunk In Love" visual. He's asking a judge to slap an injunction on Queen Bey and wants a piece of the profits from the sale of the song. Beyonce's husband, Jay Z, is not mentioned anywhere in the lawsuit.
In that particular case, Walker claimed that he made the Roc-A-Fella logo in 1995 and is owed royalties, however, Jay and Damon Dash said that label in-house art director Adrien Vargas is responsible for the logo's creation. A judge dismissed Walker's $7 million lawsuit for lack of substantial evidence that he was indeed the creator of the logo.
As for Walker's newest lawsuit, reps for Beyonce had no comment on the matter.