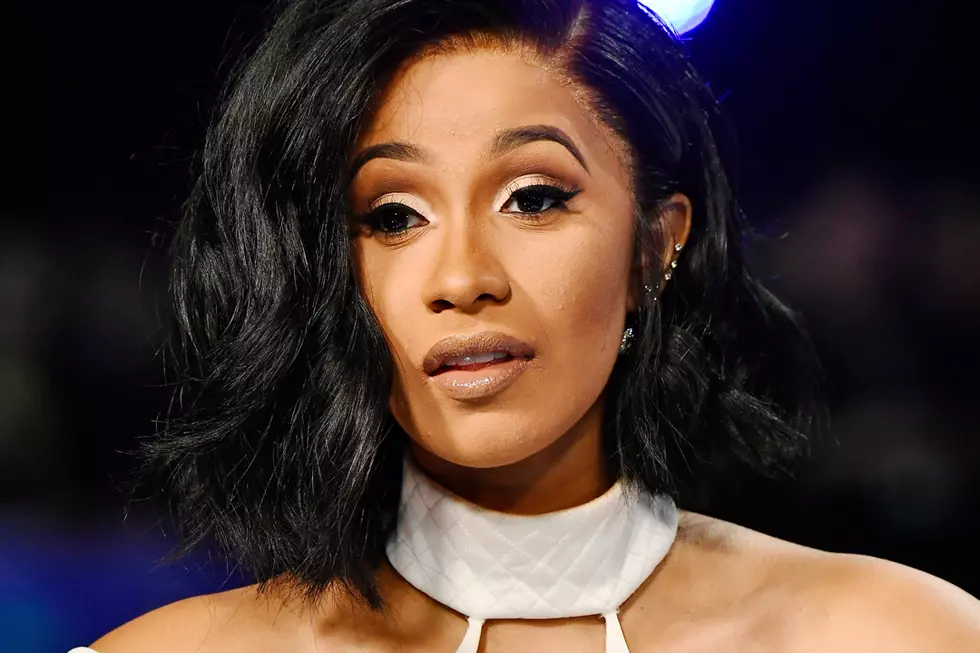 Cardi B Hit With Rumors of Possible Sex Tape
Frazer Harrison, Getty Images
Cardi B is on top of the world right now, but currently finds herself in the middle of somewhat of a scandal.
Video recently surfaced online which appears to show the "Bodak Yellow" rapper dancing naked in what looks like a hotel suite. The clip is said to be a preview of a full-length sex tape. It is unclear if the person who leaked this video plans to put out the entire thing.
The video in itself is no big deal, and should have no affect on Cardi's career considering, you know, she danced naked for a living at one point in her life, and has never been shy about that fact. The release of a full-on sex tape might only raise her stock even more, honestly.
At this point, it doesn't appear she needs the extracurricular stuff to be a success. She put out one of the hottest tracks of 2017 in "Bodak Yellow." The song received two Grammy nominations for Best Rap Song and Best Rap Performance. The Bronx rapper says she feels like she's already won. "You wanna know something? I already feel like a winner, you know what I'm saying? I never thought me...," she recently told Jimmy Fallon on an appearance on The Tonight Show.
See 50 of the Best Hip-Hop Projects of 2017