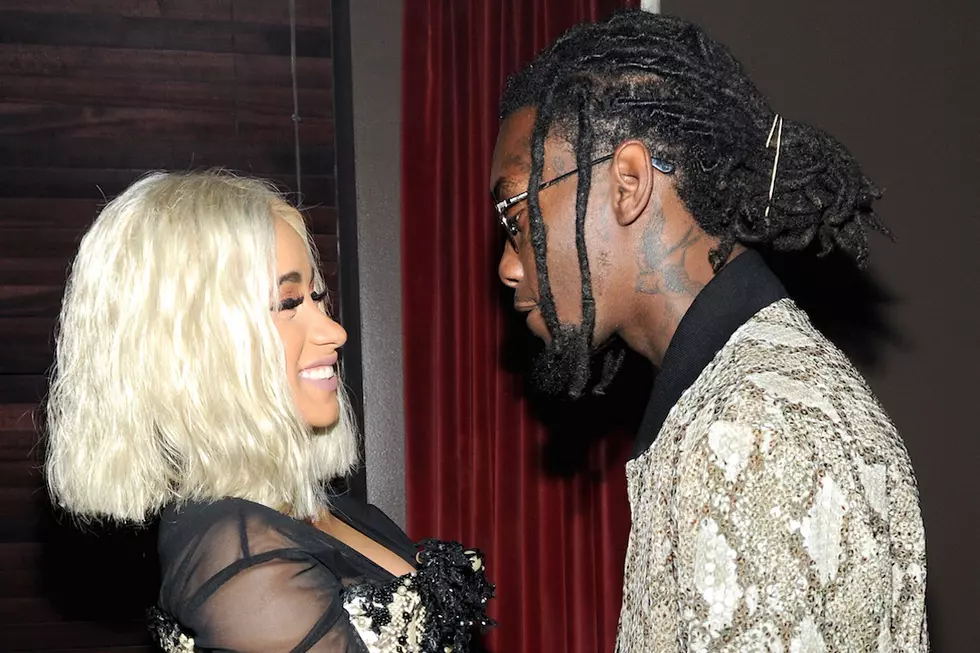 Cardi B's 8-Carat Engagement Ring Cost $550,000
Craig Barritt, Getty Images
The raindrop shaped ring, which is obviously stacked with diamonds took NYC's Pristine Jewelers over a month to make. Specifically, the ring has an eight carat stone surrounded by two half-carat pear diamonds and two carats worth of pink and white stones.
After Offset proposed to Cardi live on stage at the Philly Powerhouse concert offers came rolling in from both Viacom networks—VH1 and BET—to televise their wedding Gucci Mane- style. Offset reportedly isn't too keen on the whole reality TV thing-- which is smart seeing as how most relationships that expose themselves to reality television work out.
At any rate, you can check out Cardi's crazy-expensive ring below.
20 Hilarious R&B Tweets Guaranteed to Keep You Entertained