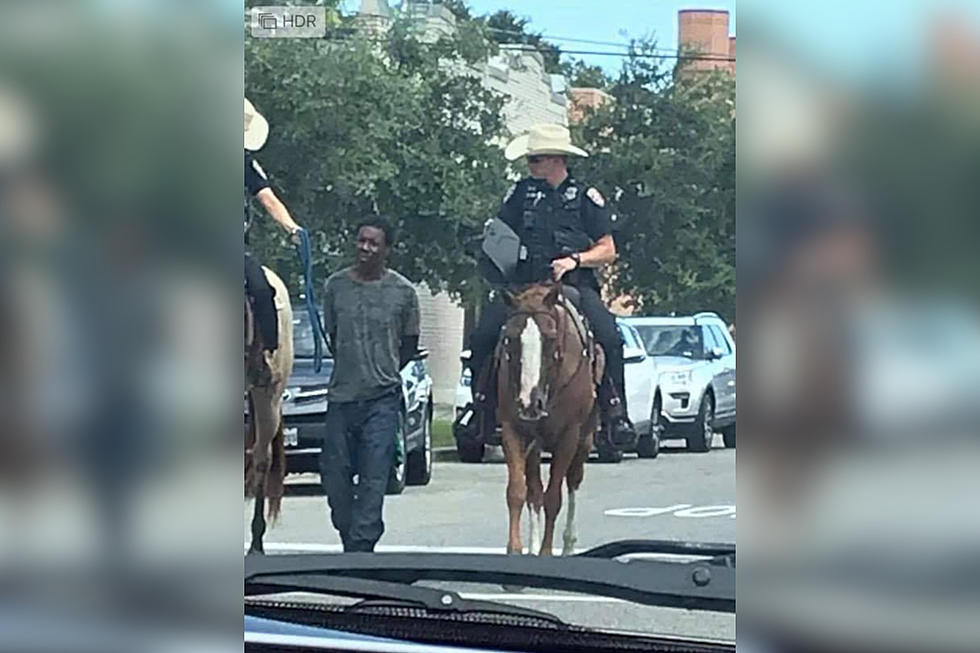 Did Galveston Police Use Bad Judgement for Walking a Man With a Rope, While Already Handcuffed?
Shaun King/Twitter
A Texas man was arrested for criminal trespassing, but the uproar is how he was treated after he was arrested.
So when I first saw this picture, I thought this was inhumane.
As I put more thought in it, I thought rationally about it and said: "what else were they going to do with him if they are on horses."
After even more thought about it and seeing the reaction from the public from KTRK-Houston and the statement released from the police chief of the Galveston Police Department, I agree, the action was unnecessary, especially because the guy was already handcuffed.
Do you think the officers used bad judgment by walking this man with a rope, who was already handcuffed?