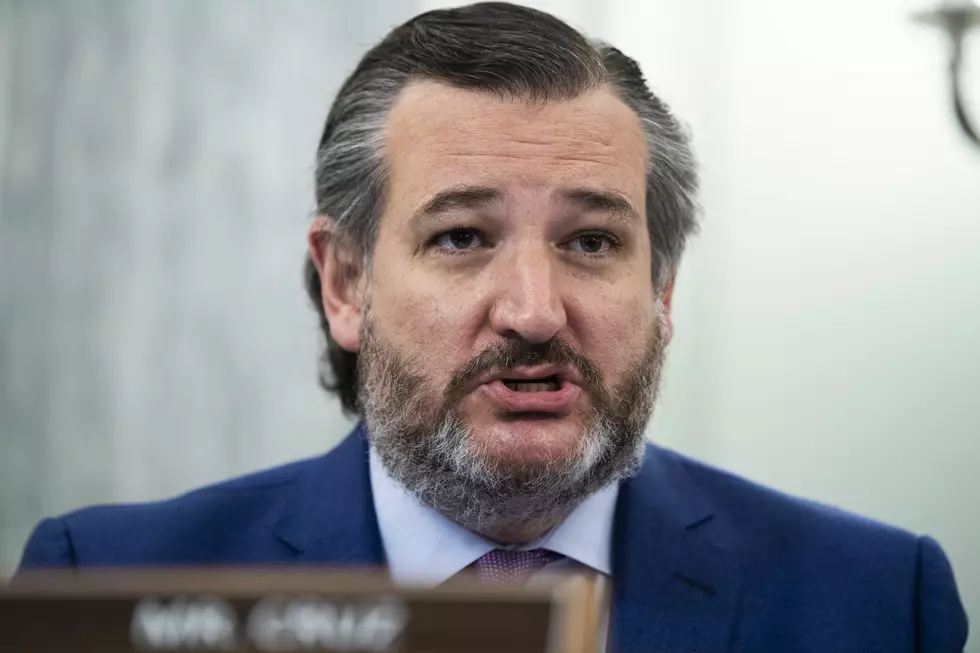 Even A Conservative Group Wants Texas Senator Ted Cruz To Resign
Getty Images
I don't too much care for Ted Cruz.
If you've heard me on the air talking about him. you know how I feel.
On the campaign trail in 2016, Cruz was a nemesis of the last President.
45 referred to Cruz as Lying Ted, and Ted called the last president a "sniveling coward," "utterly amoral," a "pathological liar", and a "serial philanderer", but became his best friend.
Even after Trump accused Ted Cruz's father of helping assassinate JFK and insulted his wife's looks, this guy became his best friend.
My thing is, no matter what your party affiliation, stay consistent!
Well, it seems like there are people who think like me and believe Cruz should resign, and they are republican too!
According to FOX West Texas, the Republican Accountability Project is targeting members of Congress they feel had something to do with the violent riot that took place at the Capitol on January 6th.
And Lying Ted is one of them.
---
---
The group is one of many who have made calls and set up petitions to get Cruz to resign.
Cruz on the other hand ain't budging.
When asked if he assumed any blame for the riots, he replied, "Not remotely." However, even former Cruz staffers have expressed disappointment and even disgust with the Senator after he took 45's baseless election fraud claims and ran with them, which many have argued contributed to the frenzy that ultimately resulted in the January 6 riot.
To learn more information about the Republican Accountability Project, visit accountabilty.gov.
By the way, this isn't first time billboards have been used to call out Ted Cruz's weird love affair with Trump.
KEEP READING: 15 Natural Ways to Improve Your Sleep