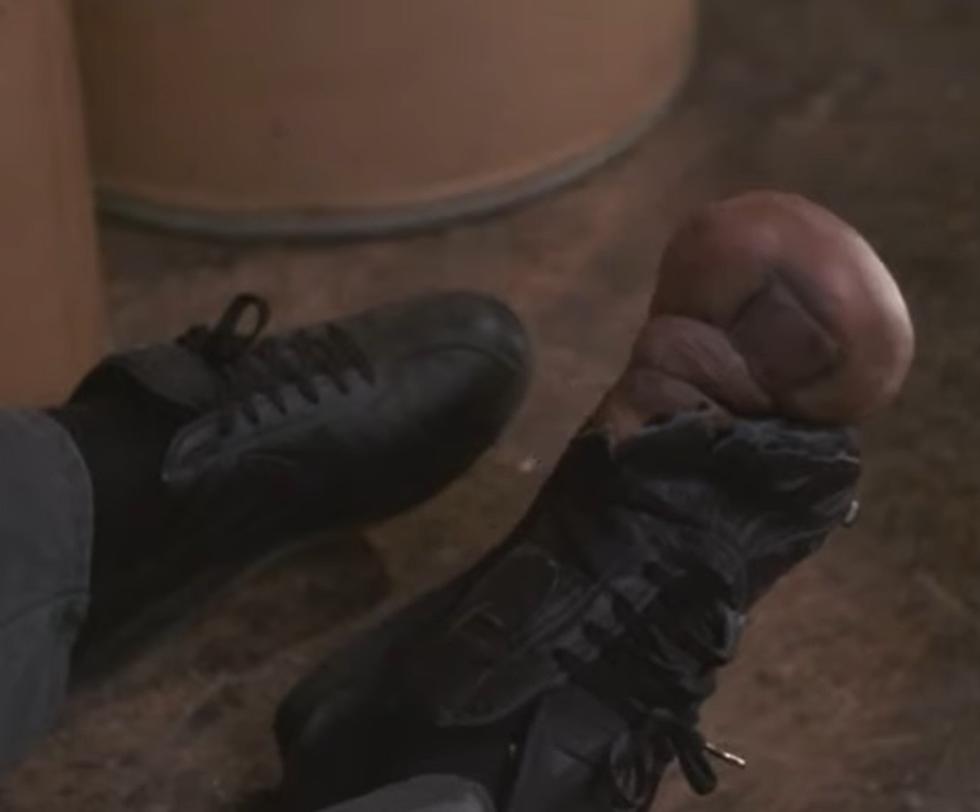 HA! Central Texas Listeners Roast Trey the Choklit Jok's Feet On Facebook
Youtube/ I'm Gonna Git You Sucka
I haven't had an ingrown toenail in over 15 years, but when I had one the other day, I knew what to do.
To my knowledge, ingrown toenails come from the edges or corners of your nails growing into the skin. It doesn't help at all wearing tight shoes, and the way you cut your toenails plays a factor as well.
The longer you wait, the worse the pain gets.
From my history of having them, I handled the problem quickly. Knowing I'm traveling to Las Vegas this weekend and will be doing a lot of walking, I had to.
So I decided to have some fun with my listeners on Facebook, first joking that I am showing a picture of me wanting attention (like everyone does), and then posting a picture of my toe post-procedure.
That's when the wisecracks came in:
And then my follow up post:
Then my toe kept getting compared to Hammer's toe from the movie I'm Gonna Git You Sucka:
It doesn't look that bad, does it? LOL!!!
Ok, ok,  I'm about 2-3 years from getting my last pedicure.
And I'm getting one this week, but I bet ALL the guys roasting me won't show theirs.
I dare them...
PICS: Killeen's Food Truck Park Had a Great Turnout for Its Soft Opening
The good people of Killeen showed up to support the new food truck park - Killeen's International Cuisine Korner & Artisans Marketplace (aka Kick It) - featuring fantastic local food trucks and vendors. I had to check it out for myself, and of course I snapped plenty of pictures!
Top 15 Under the Radar Cities in Texas
Texas is booming, and as more people move here, they'll be looking at areas like Austin or Houston to settle down. There are plenty of others places they ought to consider, though.
Using data from the U.S. Census Bureau, along with data about home sales and public school ratings,
Orchard
recently ranked and graded the Top 15 Under the Radar Cities in Texas.
These are unexpectedly good places to make a life for yourself and your family in the Lone Star State. Did your hometown make the list?
Here Are 10 AirBnB's In Temple You Definitely Have To See
Perusing Airbnb to check out a few cool rentals in Temple and I came across these. You got to check these out!