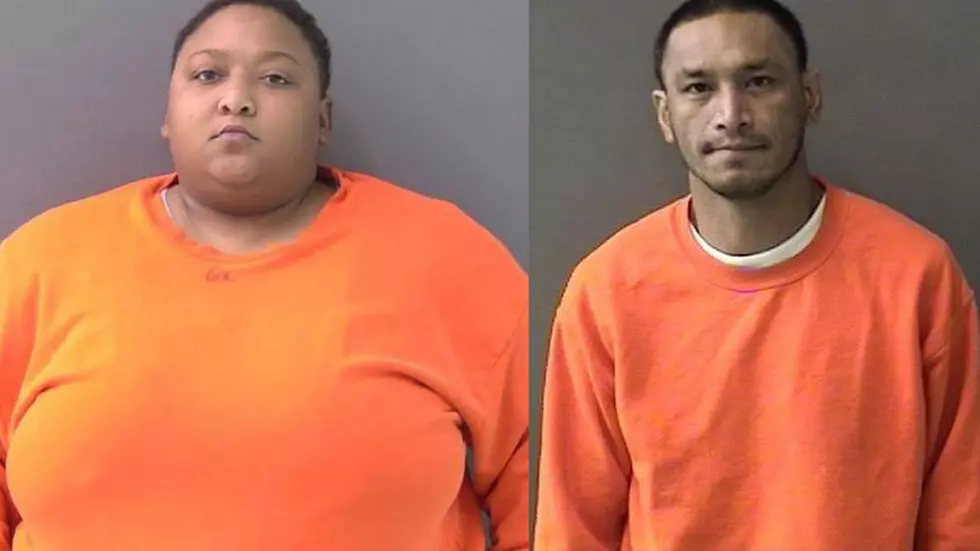 Killeen PD Captures Game Room Robbers
Photo courtesy of KWTX and the Bell County Jail
Two individuals who robbed Lucky Treasures Game Room weren't so lucky after being arrested for their crime.
According to a press release from the Killeen Police Department, 40-year-old Franklin Derek Cepeda Camacho and 31-year-old Courtney Michelle Maldonado have been arrested for the November 17 robbery of the Lucky Treasures Game Room located at 4302 E. Rancier Ave.
Witness statements say that Camacho entered the business wearing a light blue hooded sweatshirt with the hood over his head and a mask. Camacho demanded that a worker give him all their money while he held them at gunpoint. Once Camacho received the money he took off. The amount of cash stolen has not been disclosed.
Authorities were able to determine the identity of Camacho, as well as his getaway driver Maldonado. On November 30 both suspects were arrested without incident for aggravated robbery. At this time Camacho and Maldonado are both incarcerated at the Bell County Jail.
Enter your number to get our free mobile app
Ten Weird World Records Set in Texas