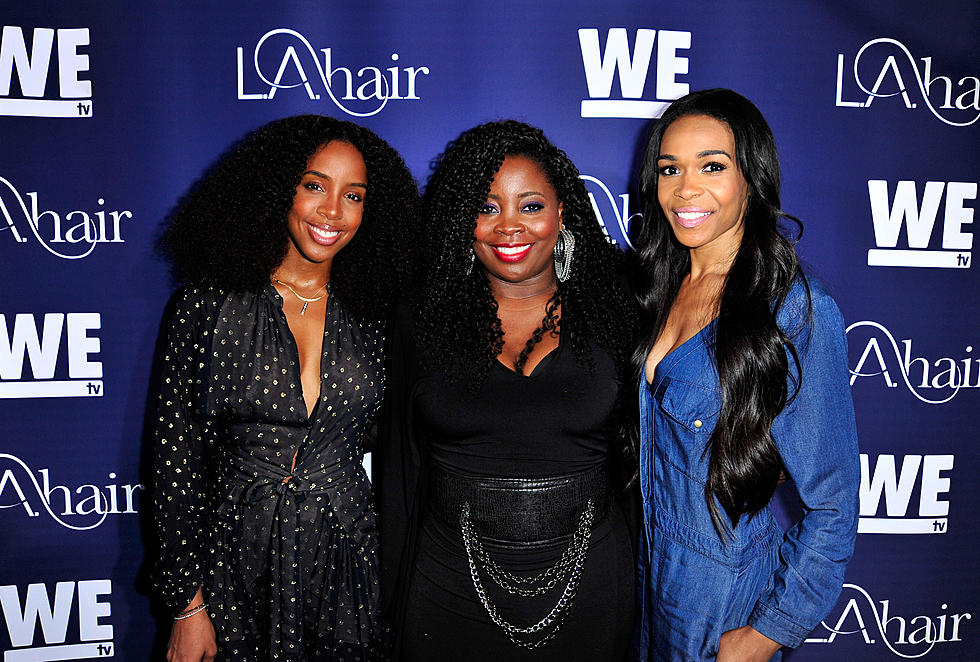 Kim Kimble from L.A. Hair chats with Yasmin Young about the new season! [Interview]
Getty Images for WE tv
I had a chance to chat with Kim Kimble, Hair Majesty and the celebrity stylist behind the WE tv hit show L.A. Hair about the new season! Listen in!
An All-New Season of WE tv's Breakout Series L.A. Hair returns with new stylists, new celebrities and new drama!
When it comes to coiffing the heads of Hollywood's elite, celebrity stylist Kim Kimble has done it all. She's worked with A-listers such as Beyonce, Lady Gaga, Rihanna, Shakira, Mary J. Blige, the late Whitney Houston, Sade, Britney Spears, Jada Pinkett Smith, Halle Berry and even the iconic Miss Piggy. In the hit WE tv series L.A. Hair, Kim and her crew of fiery stylists open up the doors of their ultra-exclusive salon to show the world the sheer madness of high-end hair. L.A. Hair is one of the most popular shows on WE tv with more than one million viewers per episode, making WE tv the #1 cable network for African-American adults and women on Thursday nights.
In season 5, Kim -- determined to continue dominating the Los Angeles hair industry -- decides to clean house and bring in a whole new staff, but it remains to be seen if the new stylists can live up to Kim's high standards. In addition, to stay ahead of the competition, Kim enters an unlikely joint venture with her arch nemesis, internationally renowned stylist Jonathan Antin, the star of the hit reality series Blow Out.
Here are some other articles you might enjoy!
Listen to Yasmin Young weekdays from 10a - 2p inside the "The AllThatYaz Show" on B106!!