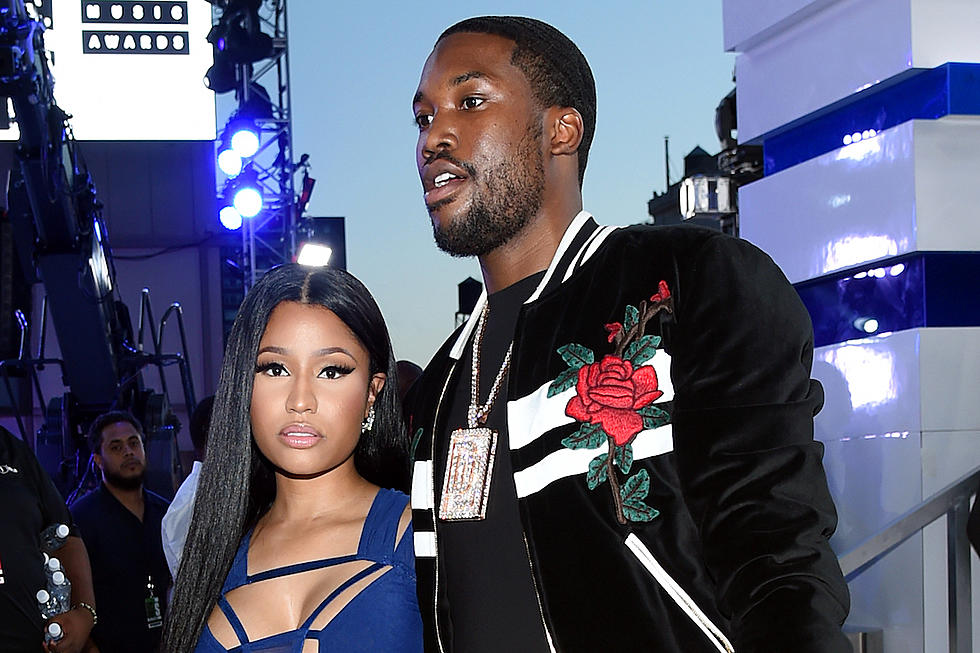 Nicki Minaj and Meek Mill Broke Up After Fight on Turks and Caicos Trip
Larry Busacca, Getty Images
According to an insider, the couple had a heated fight during her birthday trip to Turks and Caicos but it wasn't about cheating. Apparently, Minaj was upset that Meek was spending so much time with his homies on the trip instead of with her.
After several rounds of back-and-forth, Minaj said "screw this" and squashed the relationship then and there. Keep in mind that all of this is speculative. However, there are reports that the Philly rhymer could have been cheating on the Young Money superstar with model Sonye Rasool. The Instagram model has since denied the claim and is about to file a defamation lawsuit against a few media outlets.
Reps for both Nicki Minaj and Meek Mill had no comment on the matter.
See 10 Hip-Hop Couples That Didn't Last