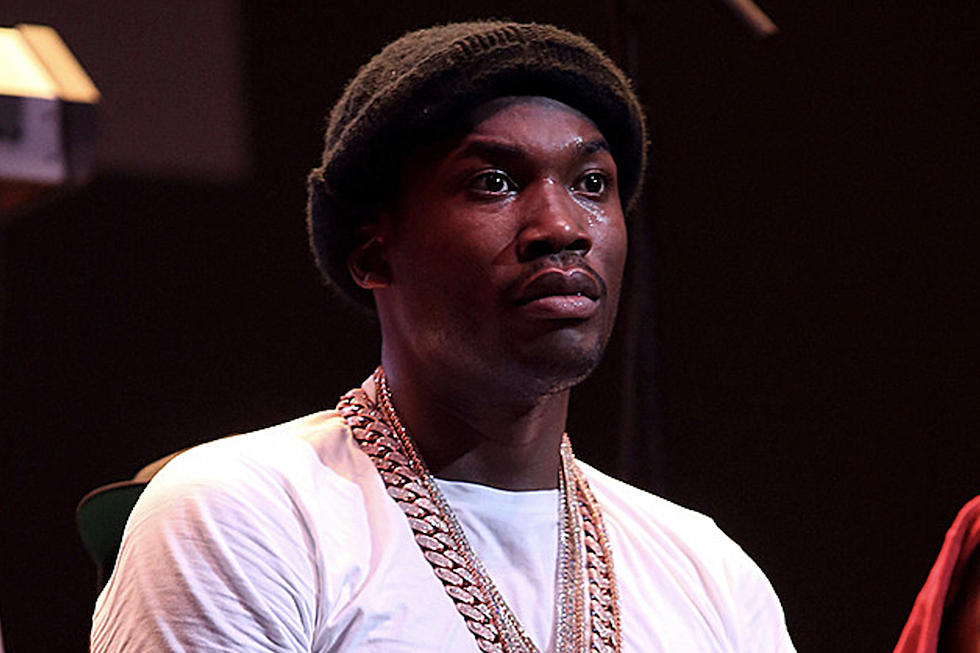 Meek Mill's Bail Release Supported by Philadelphia District Attorney
Bennett Raglin, Getty Images
Meek Mill received some good news today (April 5). Philadelphia district attorney Larry Krasner is backing the rapper's request to be released on bail, reports Billboard.
The D.A. filed a motion to the Supreme Court, "that he does not oppose defendant's application to the extent he requests release on bail pending the current proceedings, but opposes all other requested relief at this time."
Earlier this week, Judge Genece Brinkley, who sentenced the rapper to two to four years in prison last November, denied Mill's request to be released on bail. She also added that her court has "committed no error" in sentencing Mill and therefore will not recuse herself from the case.
With Krasner's motion, the decision to have Mill get released from jail is now in the hands of the Supreme Court instead of Judge Brinkley.
In a statement, Mill's lawyer, Joe Tacopina, "We are encouraged by the Philadelphia District Attorney's steadfast stance in not opposing Meek Mill's release on bail at the Pennsylvania Supreme Court level while the current legal proceedings continue, even in light of Judge Brinkley's vindictive and erroneous decision."
The rapper's incarceration has stirred widespread debate about the fairness of the criminal-justice system when it comes to black men. Fellow rappers JAY-Z and Vic Mensa have been outspoken critics of this issue.
There's no word on when the Supreme Court will decide on whether or not Meek Mill can post bail while he appeals his 2-4 year sentence for a probation violation.
10 Criminal Convictions Outside of Hip-Hop That Shook Up the Culture