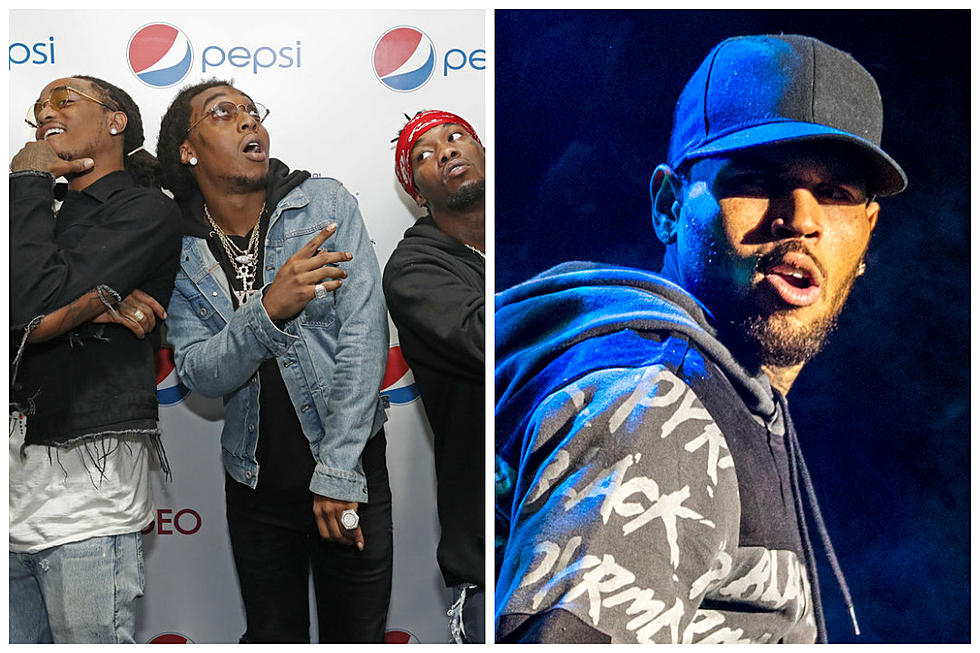 Migos and Chris Brown Almost Got Into a Fight at a BET After-Party? [VIDEO]
Tyler Kaufman/Christopher Polk, Getty Images
Welp, it appears that Joe Budden isn't the only person that Migos got into with last night after the 2017 BET Awards. Takeoff, Offset and Quavo apparently had a few issues with Chris Brown too.
Word is (via TMZ), someone from Brown's crew pushed Quavo, someone from Migos then jumped in to handle business, and subsequently got punched. Breezy apparently kept it moving but Migos followed him to his car and surrounded him. Eventually the cops were called to break things up and everyone split.
Of course, Brown doesn't need any more meet-ups with law enforcement. No word on exactly what prompted the incident but Quavo has reportedly been dating Karreuche Tran, Chris Brown's ex-girlfriend, so maybe that's where the drama stems from? Tran was recently granted a five year restraining order against Brown, after she alleged that he punched her in the stomach, pushed her down stairs and threatened her life. However, both Brown and Tran were present at the awards show last night.
At any rate, you can watch footage of what happened after the incident above and below.
What's Beef? 10 Hip-Hop Twitter Feuds