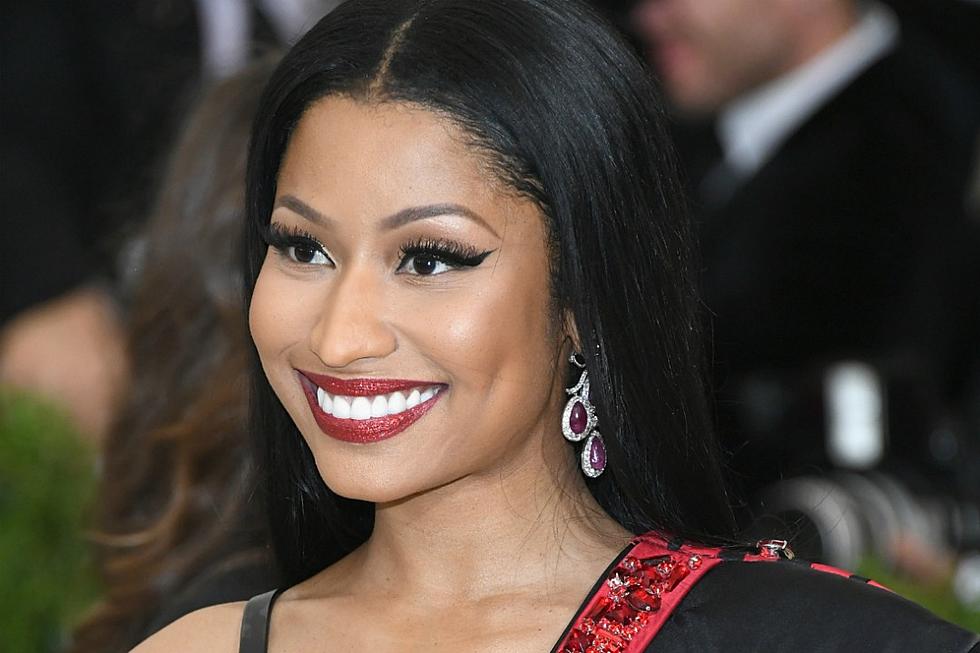 Nicki Minaj Tops Hot Gospel Songs Chart
Dia Dipasupil, Getty Images
Nicki Minaj is on top of the charts again— just not on the chart that you'd expect. The rapper is currently on top of the Hot Gospel Song Charts, marking a first. Nicki is featured on Tasha Cobbs Leonard's "I'm Getting Ready" which debuted at No. 1 on the Sept. 16 dated chart, according to Billboard.
The track is featured on Cobbs Leaonard's third album HEART.PASSION.PURSUIT.
Nicki, who has never been shy about voicing her love for the Lord, is featured prominently on the gospel anthem, rapping some prosperity gospel rhymes.
"Beach house vibes maneuver the jet ski/ Because I serve a God that parted the Red Sea/ Multi-million dollar commercials for Pepsi/ From food stamps to more ice than Gretzky," she spits.
In addition to holding down the no. 1 spot on the charts, Nicki has been busy flexing her philanthropic muscles, recently donating $25,000 to Hurricane Harvey relief.
You can listen to Nicki's gospel feature below.
10 Hip-Hop Artists Who Successfully Reinvented Themselves