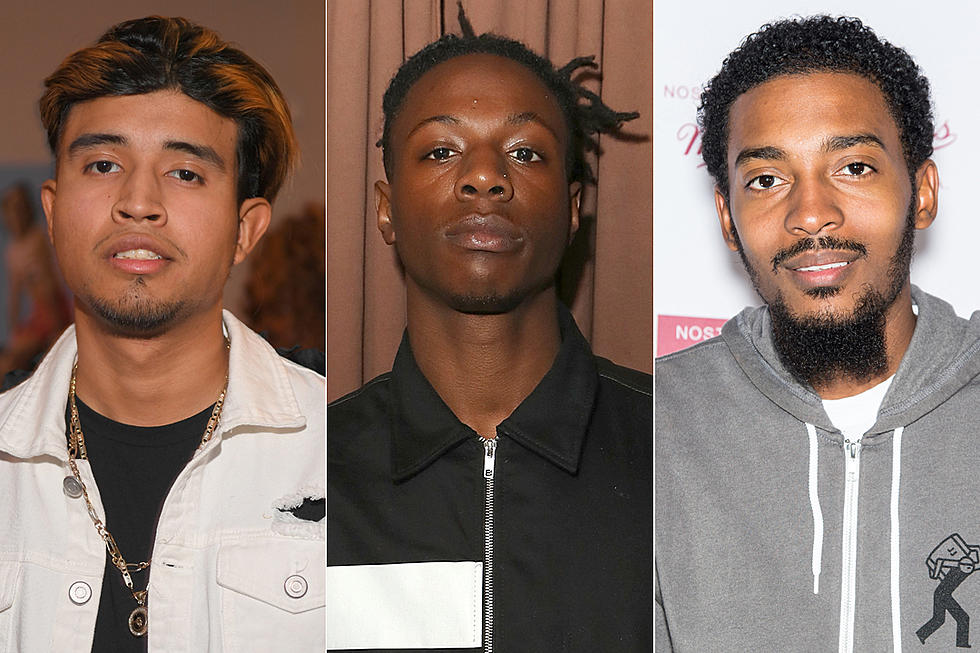 20 Rappers You Need to See at 2017 SXSW
Prince Williams / Ari Perilstein / Gilbert Carrasquillo, Getty Images (3)
Last year, at the annual South by Southwest Festival in Austin, Anderson .Paak solidified a name for himself by performing over a dozen shows, emerging from the pack as the decided MVP of the annual affair. This year, the opportunity for other artists to do the same at SXSW has arrived once again, with the 30th annual edition of the festival's music portion kicking off on March 13 and running through the 19.
Over the years, the focus on rap music has risen exponentially, becoming a quintessential epicenter for hip-hop artists to network, ignite cyphers in the street and create a name for themselves. .Paak, for one example, joins the ranks of artists such as Desiigner, A$AP Rocky, Kid Cudi and Kendrick Lamar, all of whom have dominated in the bubbling underground space that SXSW is notorious for curating while going on to establish their careers.
Each year, SXSW sets a precedent for what will unfold culturally throughout the rest of 2017, igniting the summer festival season in a curiously exciting way that allows independent artists to shine amongst the biggest names on any given flyer. At times, the festival feels like a marathon race, one that requires endurance, coconut water, portable cell phone chargers, a keen lookout for taco trucks and following wherever the bustling crowd and booming music takes you next. With hip-hop finding itself at the center of it all, the festival has become universally accepted as a hub for emerging talent, with its eclectic formula combining crowd-pleaser performances mixed in with unsigned, independent and rising acts.
Naturally, FOMO (fear of missing out) is destined to kick in at one point or another, but to help ease the pain of not being able to be two places in once, here's a SXSW guide featuring 20 artists, from Kap G to Joey Bada$$ to Chill Moody and more, to add to your radar of performances to check out this year.