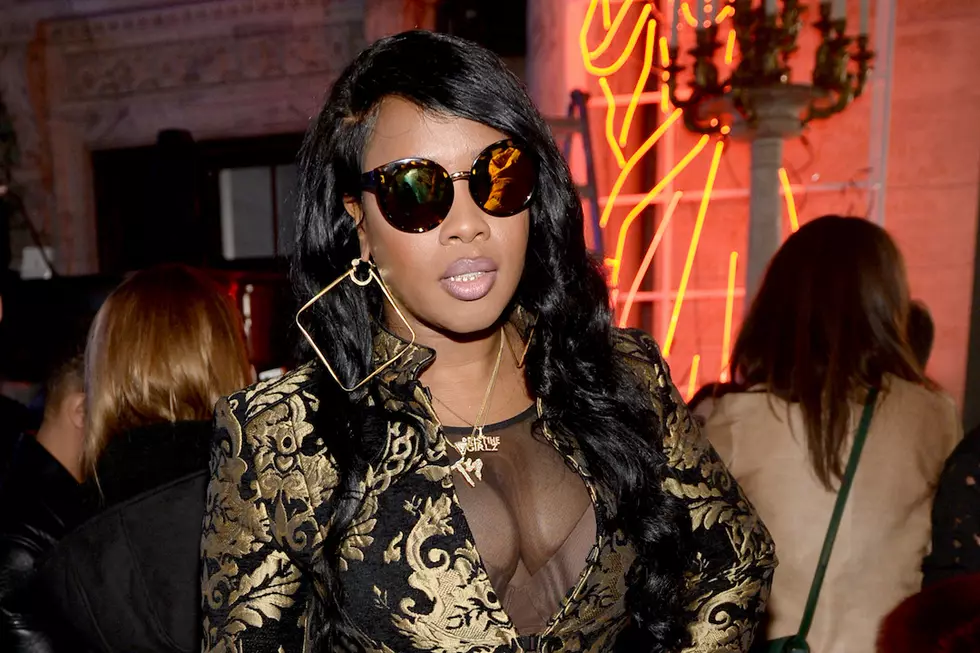 Remy Ma Fires Tamar Braxton's Estranged Husband, Vincent Herbert, As Her Mananger
Philip Plein, Getty Images
According to Remy, Herbert is too busy trying to win back his estranged wife, Tamar Braxton, to focus on the business that he should be handling withe her, TMZ reports. Herbert apparently promised to be a "super manager" and came up short on those expectations.
TMZ says Herbert failed on basic manager duties, including booking studio time, and scheduling performances.
At the end of the day, Remy didn't want any parts of the drama he's going through with Tamar, including a divorce and allegations that he has another woman pregnant. It all was too much for Remy, who deal with enough drama on Love & Hip Hop, and she essentially told him to kick rocks.
On the music tip, Remy is reportedly readying an album to drop later this year. She'll also perform at the Queens of Hip-Hop concert in Atlanta which will also feature Trina, Eve, MC Lyte, Yo-Yo, Rah Digga, Monie Love, The Lady of Rage and Nikki D.
The concert will take place on March 17 in Atlanta, and is expected to go nationwide, though as of yet, no dates have been announced. Purchase tickets here.
50 Greatest Female R&B Artists of the 90s