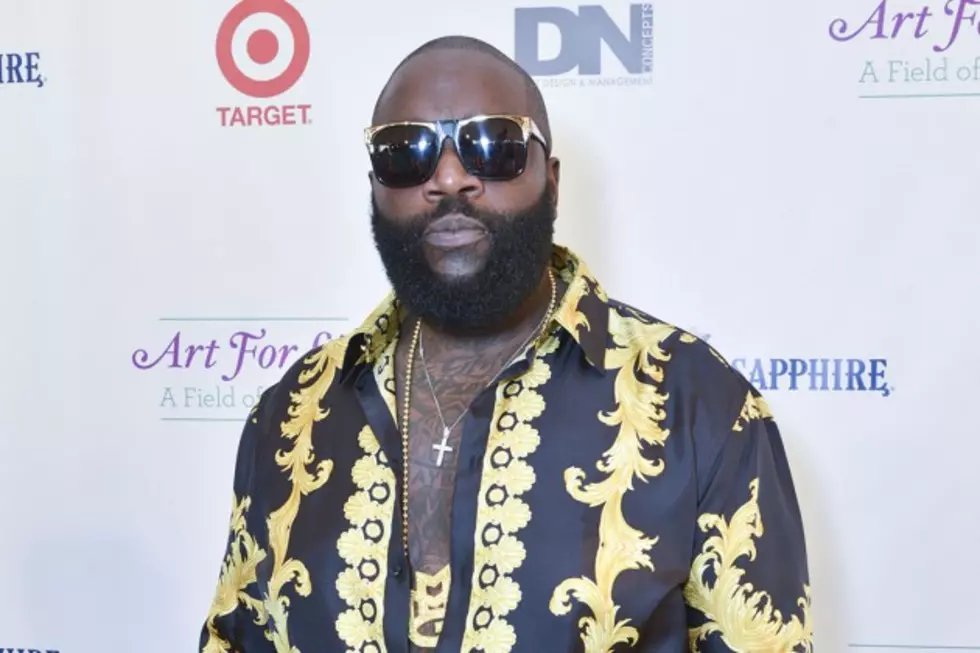 Eugene Gologursky, Getty Images
Rick Ross is being sued by an unidentified woman who claims she was raped by one of his bodyguards. The alleged culprit is Thaddeus "Black" James who was in a van with Ross when the purported attack occurred.
According to TMZ, the lawsuit claims that the victim was handed an alcoholic drink before she began to feel woozy. She woke up two hours later, alone in the van with Black. They proceeded to Black's hotel room where she passed out again, only to wake up at 8AM and find her clothes removed and signs of sexual assault. And now she's suing the accused Black as well as Rozay for purportedly aiding and abetting in the crime.
Despite the woman's claims, the Maybach Music Group honcho seems to be willing to help find justice in the situation.
"It has been brought to my attention that serious allegations have been made against an independent contractor, who's services I use often," said Ross in a statement. "And while I am not directly involved or implicated, as a man and a father, I take this very seriously. I don't believe any woman's safety should be compromised and she should never be forced to do anything outside of her will, regardless of the circumstances."
Rozay adds that he has "no knowledge of the specifics surrounding these allegations" but he hopes it "is rectified quickly and with sensitivity."
This legal case follows behind Ross' other criminal matter involving him and another bodyguard. In that case, a maintenance worker alleges that the Miami rapper and his bodyguard, Nadrian Lateef James, allegedly pistol-whipped and detained him for hours at his mansion in Atlanta.
Attorneys for Rick Ross had no comment on any of his pending legal cases.
10 Rappers' Lowest Career Moments