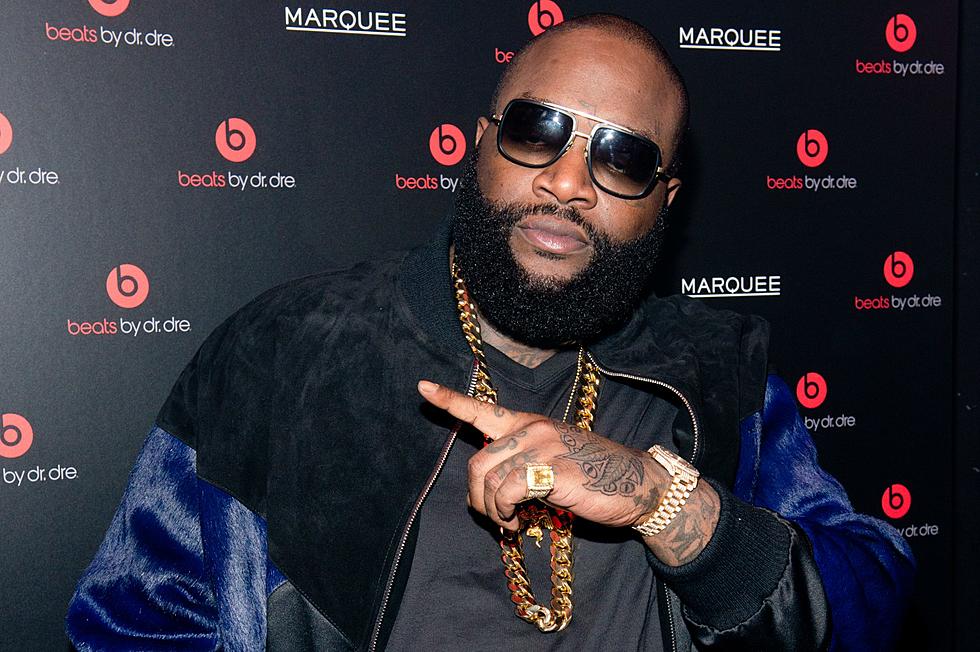 Rick Ross Wins Trademark Lawsuit Over 'Mastermind' Album
Noam Galai, Getty Images
Rick Ross got a win in court to close out a year filled with plenty of legal drama. The Miami rapper came out on top in a trademark lawsuit brought against him by a rapper that owned the trademark for Mastermind.
The plaintiff claimed that Ross infringed on his trademark by using the Mastermind name for Ross' sixth studio album, which was released in 2014. The plaintiff also argued that his trademark was infringed upon due to Ross' Mastermind tour as well as the Maybach Music Group boss' use of the Mastermind persona.
The United States District Court for the Central District of California disagreed with the plaintiff, ruling in favor of Ross and Universal Music Group. The plaintiff was seeking millions of dollars in damages, but came away empty-handed.
"When claims are made against our clients, we litigate them very aggressively," Ross' attorney Leron E. Rogers said. "We are happy that the court not only ruled in Ross and Universal's favor, but also took the extra step to cancel Plaintiff's trademark."
With this legal battle out of the way, Ross can divert attention to his ninth studio album. The veteran MC recently revealed the LP's title would be Rather You Than Me while walking the red carpet at the 2016 American Music Awards. Rozay was in attendance to perform DJ Khaled's "Do You Mind" alongside Nicki Minaj, Future and August Alsina.
Here Are the 50 Best Hip-Hop Projects of 2016