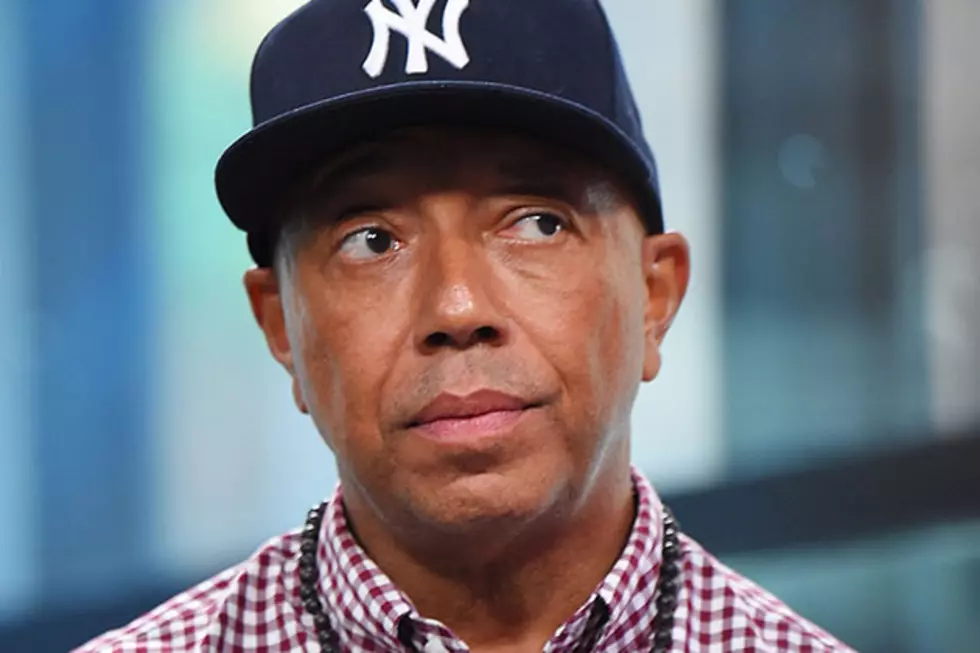 Russell Simmons Accused of Rape by Three Women
Michael Loccisano, Getty Images
According to a  report released yesterday by the New York Times, Russell Simmons has been accused of raping three women, in a new wave of accusations against the hip-hop mogul.
On the heels of the report by the New York Times, the LA Times released another report, where even more women accuse Simmons of sexual misconduct. Last month, Simmons had been named in an alleged assault that was intertwined with his longtime friend Brett Ratner. Shortly after, Simmons was accused of sexual assault by Jenny Lumet, the daughter of director Sidney Lumet and the screenwriter of Rachel Getting Married and other films. He stepped down from his businesses amid the claims.
Among the new accusers are two music executives and one singer, who say Simmons sexually assaulted them. Drew Dixon, who worked at Def Jam, said she was a constant target of Simmons' inappropriate sexual advances while she worked for the company, and that in 1995, he raped her in his apartment.
"The last thing I remember was him pinning me down to kiss me on the bed," she said, adding that the last memory of the night was being naked next to Simmons in a bathtub.
Dixon told the New York Times she suffered from depression and eventually left the company due to Simmons' actions. While Simmons' lawyer Brad D. Rose said his client admitted to engaging in "inappropriate conduct," he "emphatically states that he did not have sex with her."
In the New York Times article, singer Tina Baker and Toni Sallie also accuse Simmons of rape.
"[I remember] him on top of me, pushing me down and him saying, 'Don't fight me,'" Baker said, alleging her attack took place in the early 90s. "I did nothing, I shut my eyes and waited for it to end."
Sallie says she was raped in Simmons' apartment in 1988.
"He pushed me on the bed and jumped on top of me, and physically attacked me," she said. "We were fighting. I said no."
In light of the new accusations, Simmons released a statement vehemently denying all of the claims.
"I vehemently deny all these allegations. These horrific accusations have shocked me to my core and all of my relations have been consensual," he said in the statement. "I am blessed to have shared extraordinary relationships, whether through work or love, with many great women; and I have enormous respect for the women's movement worldwide and their struggle for respect, dignity, equality and power. I am devastated by any reason I may have given to anyone to say or think of me in the ways that are currently being described. In recent weeks, some former business, creative and romantic partners have aired grievances as claims I categorically reject. In some of these instances, financial motives and direct contradictory witness testimony has been supplied to the media, which has been completely left out of stories. In the last few days, one woman attempted to extort me for $500,000 only to recant her ridiculous claim. The current allegations sent to me by The New York Times range from the patently untrue to the frivolous and hurtful. The presumption of innocent until proven guilty must not be replaced by "Guilty by Accusation."
Read the rest of Simmons' statement here.
10 Most Shocking Arrests in Hip-Hop