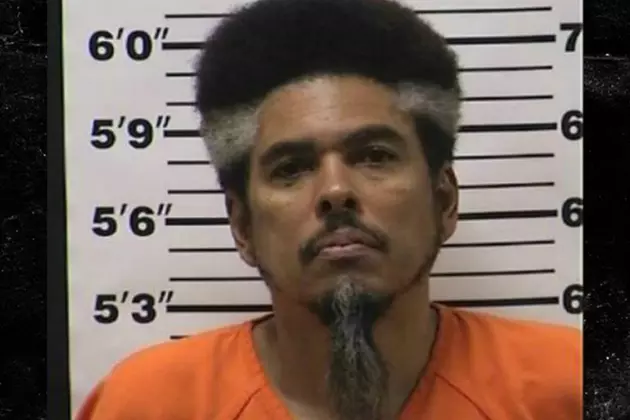 Shock G Arrested for Drug Paraphernalia in Wisconsin
Rice Lake Police Department
A car ride in Wisconsin ended in handcuffs for Shock G of Digital Underground when he was arrested for possession of drug paraphernalia on June 13.
According to TMZ, the rapper was driving a car with a license plate registered to an unlicensed person, who happened to be sitting in the passenger seat at the time of the arrest. The original reason for pulling the car over in Rice Lake, Wisc. around 2 a.m. is unclear. The 53-year-old had performed with Naughty by Nature two days before the arrest.
He has since posted a $100 bail.
For those who are unfamiliar (but really shouldn't be if you're a rap fan), Shock G is a founding member of the Oakland hip-hop group Digital Underground. With songs like "Doowutchyalike" and "The Humpty Dance," they toured the world many times over. They're also known for looking out for a young Tupac Shakur, taking him on tour and helping him move within the industry. The group officially disbanded in 2008, with their final album, Cuz a D.U. Party Don't Stop!, but would reconvene for special live performances.
In honor of Tupac's recent birthday and the release of the biopic All Eyez on Me, you can read XXL's interview with G Shock for its October 2002 issue on his friendship with Tupac and giving him a job as a roadie and dancer with Digital Underground on tour. He described Pac as being a hot-headed kid with a terrible diet of "beer, Hennessy, hot wings, Newports and weed—that was that nigga's diet." He closes the interview humbly stating, "'Cause 'Pac would have happened no matter who he came through. It was just luck that he came through Digital."
See 10 Rappers Who Have Deleted Their Social Media Accounts