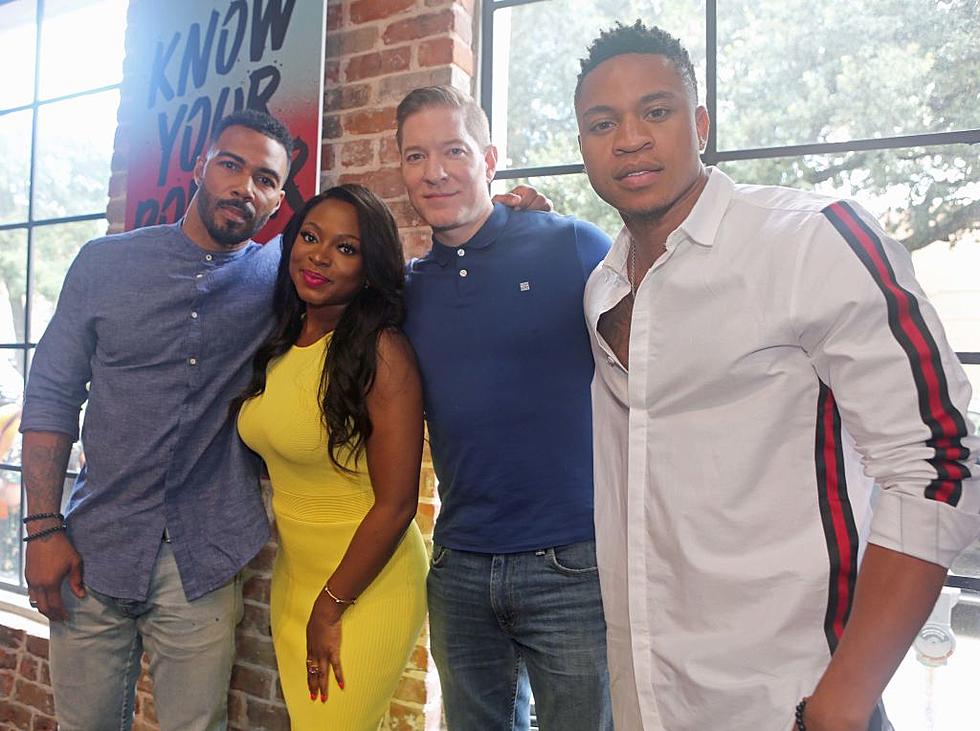 The Reason why I Don't Watch "Power"
Getty Images for Starz
Ok so, for starters, I don't watch Power.
I've only seen, maybe 5-6 episodes and this was about 3-4 years ago.
I know you are probably shaking your head, shocked right?
I have nothing against the show, in fact from what I've seen, the show is right up my alley!
It's raunchy street and you see lots of ummm.....nakedness..
Social media has killed my "want" to watch the show, or any urgency to hit play anytime soon on the popular Starz drama produced by 50 cent.
It went from "maaaaaan lemme see what the hype is about", to, "Eh One Day I'll binge watch it".
I can't avoid it unless I get off social media.
Here's how I found that out:
Didn't go on Facebook the other day because I knew Power spoilers would be on there talking ish about this week's episode.
I thought Instagram would be a "safe haven" doo dee doo dee doo.. nope...WRONG!
Scrolling on the gram why does one of the stars of the damn show pop up with a spoiler...you wrong LALA!
The week before that everybody was mad at Tariq AGAIN (According to my facebook friends) seems like everybody wants to (and I quote) "beat his little a--",
So I basically get the gist and what has happened in every episode, on facebook and because I have so many followers/ friends I don't miss anything.
I have also noticed the two types of people on Facebook who watch Power:
-The person upset that you have spoiled it and is legitimately mad at you and doesn't realize it's a tv show and takes this thing serious.....
-And then you have the savage, the spoiler.
This person understands that it's only a tv show and it's a computer and you can't beat them up through the computer, so why not, blow it for everybody. This person wasn't hugged much as a child and was probably the stinky kid in class too.
The savage and the other person are known for going back and forth about the show, you usually see cyber outrage from the first person while the attention-seeking savage laughs at them.
So that's why I don't/can't watch Power.