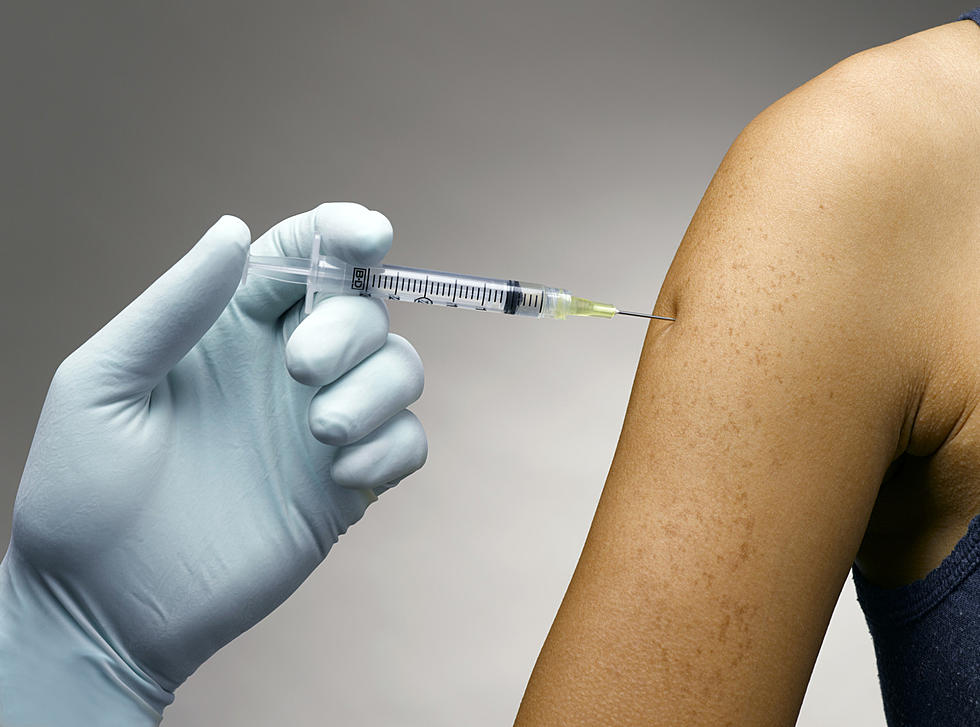 Supreme Court Blocks Biden – So Who Has to Be Vaccinated Now in Texas?
Jeffrey Hamilton, Getty Images
This is a crazy time to be alive.
Local mandates vs federal mandates, signs about masks, positive case loads rising state-wide, and tons of confusing information about the pandemic everywhere you turn.
Let's unpack the latest news about vaccines, who must get them, and what is happening with COVID in Texas.
The Supreme Court vs Biden Administration
Texas has been fighting with the federal government about vaccine mandates since they were announced.
Not only that, but now the Supreme Court has blocked a Biden administration rule ordering a business with 100 or more employees to require all staff to be vaccinated.
However, a vaccine mandate for health care workers was allowed to stand.
Also, employers can still require employees to get vaccinated or tested for COVID-19 after the Supreme Court's ruling, according to KHOU.
Texas COVID Rules
Meanwhile in the state capital, businesses are being ordered to post signs with their required guidelines along with general COVID safety information, but the Governor's office doesn't appear to support this rule.
The Texas Tribune reports this statement by Abbott spokesperson Nan Tolson:
Any business would be within its legal rights to ignore this municipal order. Governor Abbott has been clear that the time for mandates is over; now is the time for personal responsibility.

 
What's confusing is the fact that businesses don't have to have any COVID restrictions for customers.
However, in Travis County starting Monday, January 17th, signs must be posted showing whether or not they do require masks, proof of a negative COVID-19 test, or proof of vaccination.
Without a sign, businesses can be fined $1,000.
COVID in Killeen
Due to rising positive COVID cases in Central Texas, Killeen ISD is considering changes to cope as well.
A majority of the Killeen Educators Association is in favor of going virtual for the next six weeks to make it through the current surge, as well as requiring masks, according to the Killeen Daily Herald.
Meanwhile, Bell County is at the highest COVID threat level.
We are now at level 1, meaning there is severe uncontrolled community transmission of the virus.
Whatever you do, please stay safe and be smart, since it looks like we are in this for the long haul.
In Quarantine and Bored? See How Much You Know About Texas
Jeopardy! as we know it has been on the air since 1984, but the show got its start way back 1964.
Over the decades, the writers have managed to keep coming up with challenging questions to test the intellectual might of America's best and brightest (and sometimes softball questions for celebrities).
Texas is a place packed with personality, culture, and history, and there've been hundreds of questions/answers about the Lone Star State. Let's take a look at a few recent ones, and keep an eye out because we'll add more soon to test your Texas trivia skills and challenge newcomers.
How many of these can you get right without Googling?
8 Souvenirs Under $80 to Gift Someone Who Loves Texas
If you have someone in your life that loves the Lone Star State, these are some great gifts that won't break your budget!
Texas Mansion For Sale That Looks Like a Prison
I'm sure you've never seen a mansion that looks like this one. It's for sale at $5 million dollars, and looks similar to a prison.