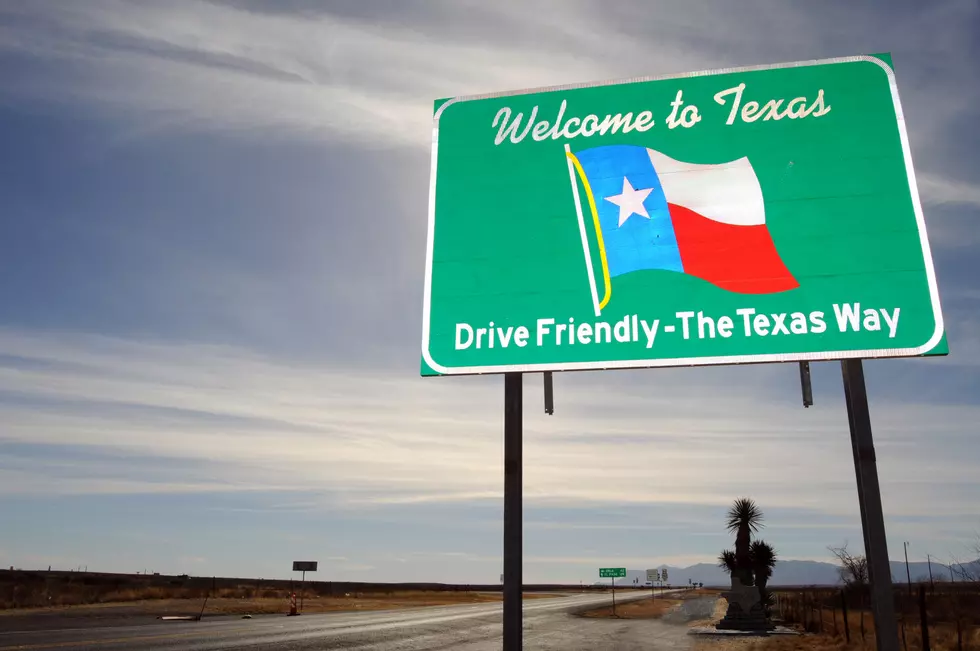 Surprised? Texas Is The 6th Fastest Growing State In The U.S.
Phototreat
The more Texas prospers, the more people clamor to get here, and the data proves it.
People are Moving to the Lone Star State in Droves
According to the US Census, Texas' population grew by more than 1 million people between 2017 and 2020, bringing the total population in the state of Texas to 29,360,759.
But WAIT! The Population of the Entire United States Rose As Well
If you compare the numbers the total change in population, the United States population grew to by about 4.3 million people, bringing the population for the entire United States to 329,484,123. That's 1.3 % change in population.
Why Are People Moving to Texas?
Personally, I think the great weather plays a huge part in why a person would move here.
No state income tax would also be a great reason why people are choosing Texas.
Another factor would be the availability of land and relatively low cost of living here in Texas, and in the South in general.
In fact, a study by real estate investment firm Roofstock found that the Austin-Round Rock-Georgetown area is #1 in terms of large, affordable metros that have seen the most population growth.  The San Antonio metro was ranked #7 in terms of large Texas cities welcoming more people.
Just think about how many people are moving to the Temple-Belton-Killeen area, and our lifestyle is far more affordable (and quiet).
Although Texas was ranked one of the least kind states, people still love the Lone Star State and are moving here in droves!
Here Are 10 Killeen Airbnb's To Check Out
Did you know that Killeen had some nice AirBnb's?? Here are a few to check out and recommend to others that come to Texas to visit you!
These 180 Kids Have Gone Missing in Texas in 2021
10 Cool Things To Do In Killeen, Temple, And Harker Heights Before School Starts
The new school year is just around the corner, but you've still got time to make some memories with your family. You don't even have to plan a big trip to do it. There's plenty to enjoy right here in Central Texas!