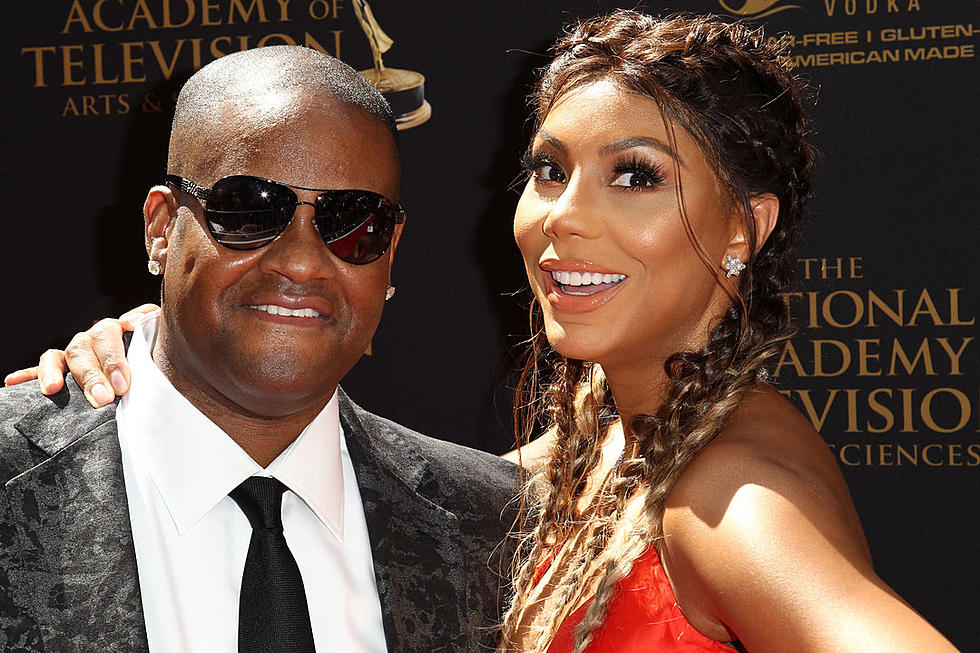 Tamar Braxton And Vince Herbert Seemingly Happy After Domestic Violence Incident
Leon Bennett, Getty Images
Tamar Braxton and her husband Vince Herbert were reportedly in a domestic violence incident over the weekend in Atlanta, GA.
The police were called to the Ritz Carlton where they were staying after the physical altercation took place. But no one was arrested as Vince flee'd the scene before the cops arrived.  The authorities determined it was just a shouting match and there was no crime committed.
But then the two were spotted by TMZ Monday (Aug. 22) night, hand-in-hand.
When asked "Is everything okay with the marriage?" Vince smiled and gave the camera a thumbs up before continuing onto the elevator.
Allegedly, the argument stemmed from Tamar hiring new management without Vince's knowledge. A source told LoveBScott.com, "After being dropped from Epic Records, and fired from the Real, Tamar hired new management, which has left Vince feeling some type of way."
The same source elaborated on the situation, disagreeing with the officer's determination.
"During the altercation, Vince actually bit Tamar on her hand so badly that he drew blood," the source claimed.
"Witnesses say that Tamar's finger was in extremely bad shape as she left the premises," the source continued. "And she very likely needed stitches to close up her wound. However, Tamar refused EMS services when they were offered."
Even more shocking, this is allegedly a normal thing for the couple. Sources say the duo routinely gets into physically violent altercations then make up — something which everyone who works closely with the couple knows.
Hopefully everything is okay with the two; they're seemingly happy now.
See 10 Hip-Hop Couples That Didn't Last