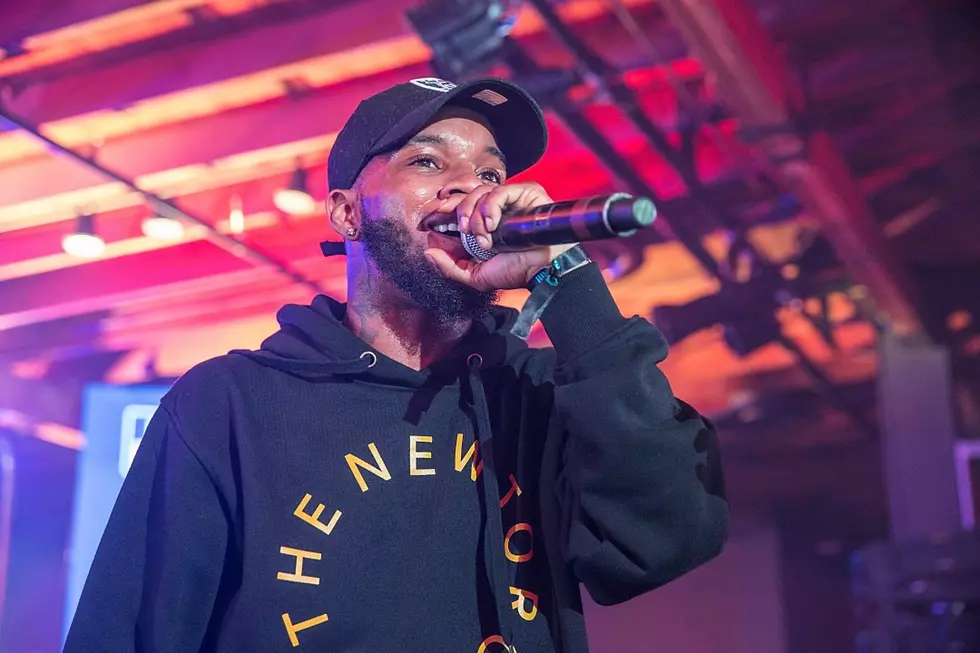 Tory Lanez to Drake: "Unlike You, I'm Good in Philly"
Rick Kern, Getty Images
Tory Lanez is in Philly for his latest tour stop, and he took the time to hop on Snapchat and let the people he know he's good in Meek's city – unlike Drake.
"We really out here in Philly," he says in the video above, "real Toronto niggas out here in Philly. Not them other guys." Later on, he continues, "Unlike you, I'm good in Philly, nigga" before ending with a laugh.
He's talking to his perceived rival Drake, who obviously had beef with Philly's prince Meek Mill for the past year and change. In fact, Tory has a history of throwing shots at Drake, and Drizzy's only shot back once or twice. First, Six God sent a response jab on "Summer Sixteen," then he told Zane Lowe that competitors should do less talking and more walking with their music, and just recently he dissed rappers doing "fake 'Controllas,'" be that Tyga or Tory.
Tory's gone out of his way to throw shots at Drake and then backpedal. During a recent interview with Sway, he said he didn't want to talk about Drake. "I ain't here to talk about him. It ain't one of those," he told Sway. "I'm here to talk about me and this album because that's when that pressure is coming up."
But then in the accompanying freestyle, he seemed to throw a couple more thinly veiled shots Drake's way: "Shit mean, competition know I'm comin', shit free / The shit is ironic that the outcome, look, the album is this summer '16." Watch that below.
21 More Rappers You Need to Follow on Snapchat