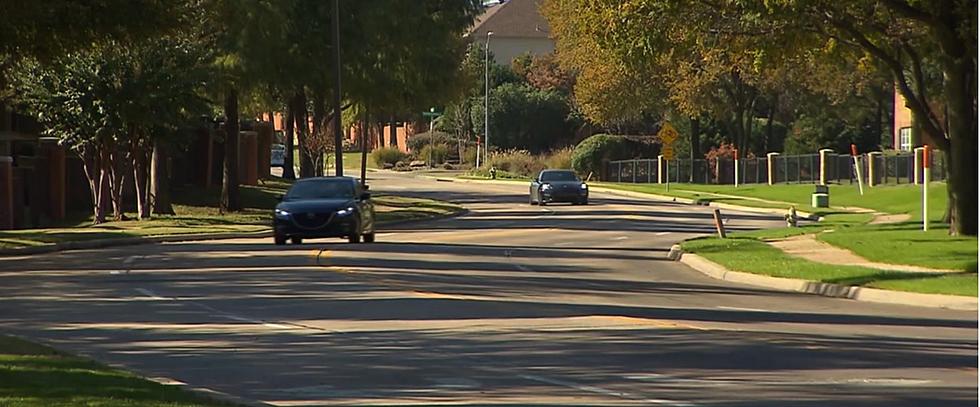 TRAGIC: Texas Baby Run Over and Killed After Falling Out Of Car
Image via CBS DFW
A Texas community is mourning the horrific loss of a baby who was fatally injured after falling out of a moving vehicle in Irving, Texas last Sunday night.
To make matters worse, the child's mother is believed responsible.
WFAA-TV reports that the baby's mother was attempting to make a left turn when the baby fell out of the family vehicle.
After an investigation, police say that the mom of the child would likely face charges including child endangerment because the eight-month-old was not restrained in a car seat.
The investigation also found three other children ages 2,3 and 6 were also in the car, and none of them was wearing a seatbelt or in a proper safety seat either.
CBS DFW reports that Irving police do not believe there was any malicious intent, and are not calling it a hit-and-run because they believe the person driving the car that struck the child didn't know they'd run over anybody.
Child protective services have been notified and are also investigating the situation.
---
In my opinion, it's the mother's fault.
Of course, she wasn't anticipating any of her children to die while she was driving, but it was her responsibility to maintain the safety of her children while operating that car, and that includes having adequate car seats for her infant.
Not only is this sad and tragic that the baby is dead, but now the parent will likely lose custody of her other children for a period of time and may serve jail time.
It's just a tragic situation all the way around.
10 Things Every Texan Should Know
10 Things Every Texan Should Know
Check Out These Beautiful Killeen Homes For Sale
Are you looking to buy property soon? Or maybe you just like to look at houses. Whatever the case may be, these 5 houses on the website Zillow in Killeen may spark your interest! Check them out:
7 Seafood Restaurants in Killeen and Harker Heights You Need To Check Out
You don't have to travel to the coast to find great seafood. There are plenty of places right here in Central Texas that serve it up fresh and serve it up right. These are just a handful of our favorites. Did yours make the list? If not, let us know what we should try next!