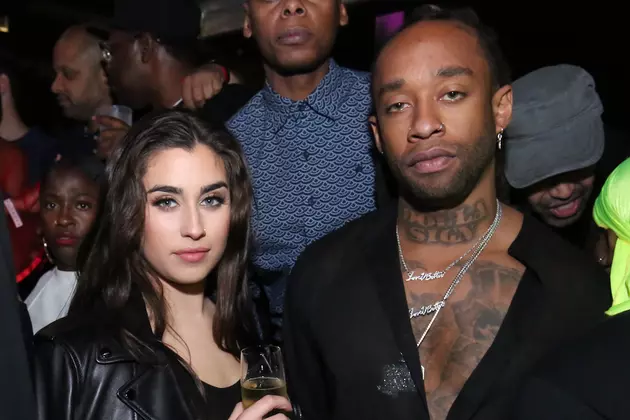 Ty Dolla Sign and Fifth Harmony's Lauren Jaurequi Continue to Spark Dating Rumors
Rob Kim, Getty Images
As fans are gearing up with excitement over Ty Dolla $ign's upcoming Beach House 3 album, he is currently smitten with a member of Fifth Harmony. The California singer is reportedly dating Lauren Jauregui from the pop group, as they have been hinting at their romance on Instagram for awhile now.
While posting to his Instagram story, Ty Dolla displays a black and white photo of him having an intimate moment with the pop singer in the club while being surrounded with their friends. It was the caption, however, that seems to confirm the two have sparked up a romance, as he praises his leading lady.
"Blessed and thankful to have u in my life my love," he writes on the photo.
Over the past month or so, both the "Love U Better" songwriter and Jauregui have been putting up photos with each other, using heart eyes kissing emojis that imply their affection for one another. We're not quite sure how long the two have been seeing each other, but Jauregui does have a song with her boo on his Beach House 3 project called "In Your Phone."
It looks like a lady has captured Ty Dolla $ign's heart through music, and the two could very easily become another "it" couple in the game.
See the photo of Ty Dolla praising Lauren Jauregui here and previous photos of them together below.
See New Music Releases For October 2017