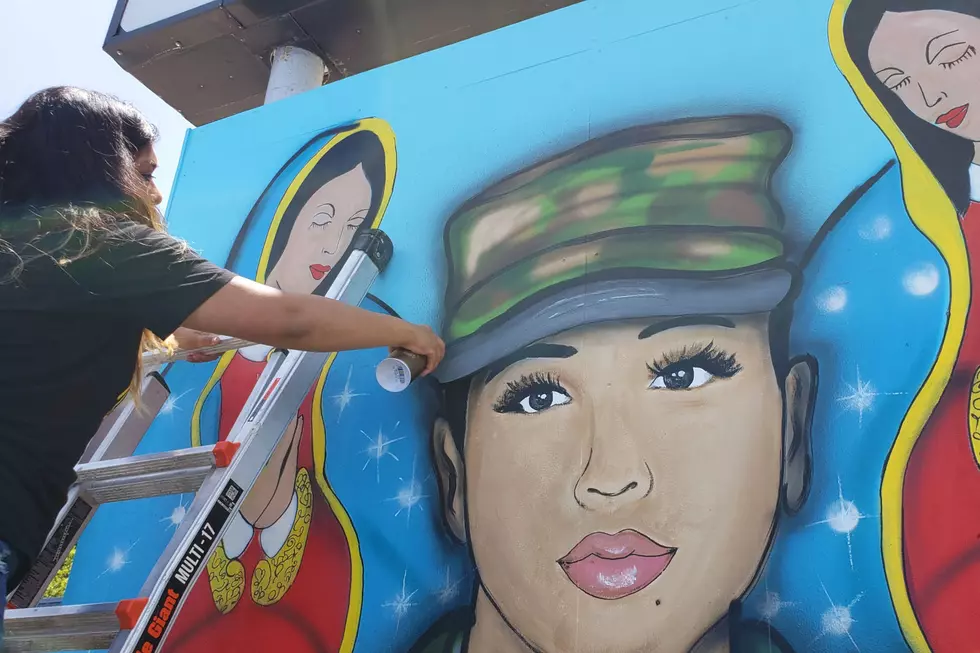 Vanessa Guillen's Family Gets Visas Approved For Funeral
Artist: Cherine Mendoza | Photo: Aaron Savage, Townsquare Media
Vanessa Guillen's family members in Mexico received clearance for visas so they could attend her funeral service.
According to ABC 13 News,  Vanessa's grandmother and 6 of her aunts and uncles were able to receive humanitarian visas to be able to make the trip to Houston to attend the service.
The Secretaría del Zacatecano Migrant shared photos of Vanessa's family on Facebook and said family members "were grateful for the coordination between the American and Mexican governments to make the trip possible." ABC 13's Steve Campion shared the photos here if you'd like to see them.
To help get the process done, Congresswoman Sylvia Garcia intervened and worked with Mexican officials to make the trip possible.
Guillen, a Fort Hood solider was murdered and her body was found months after she was reported missing. The suspect, Aaron David Robinson, fatally shot himself earlier this month when confronted by police. His girlfriend, Cecily Anne Aguilar, is in federal custody and charged with evidence tampering after investigators say she helped Robinson dismember, burn, and bury Guillen's remains.
This is such a sad story and has received national attention, even getting noticed by President Trump who said it was horrible and there would be an independent investigation into Guillen's disappearance and murder.
I'm glad her family was able to obtained the necessary documents to make the trip to say their goodbyes to Vanessa.
Enter your number to get our free mobile app
Mural Honoring Vanessa Guillen Will Stand Outside Fort Hood's East Gate