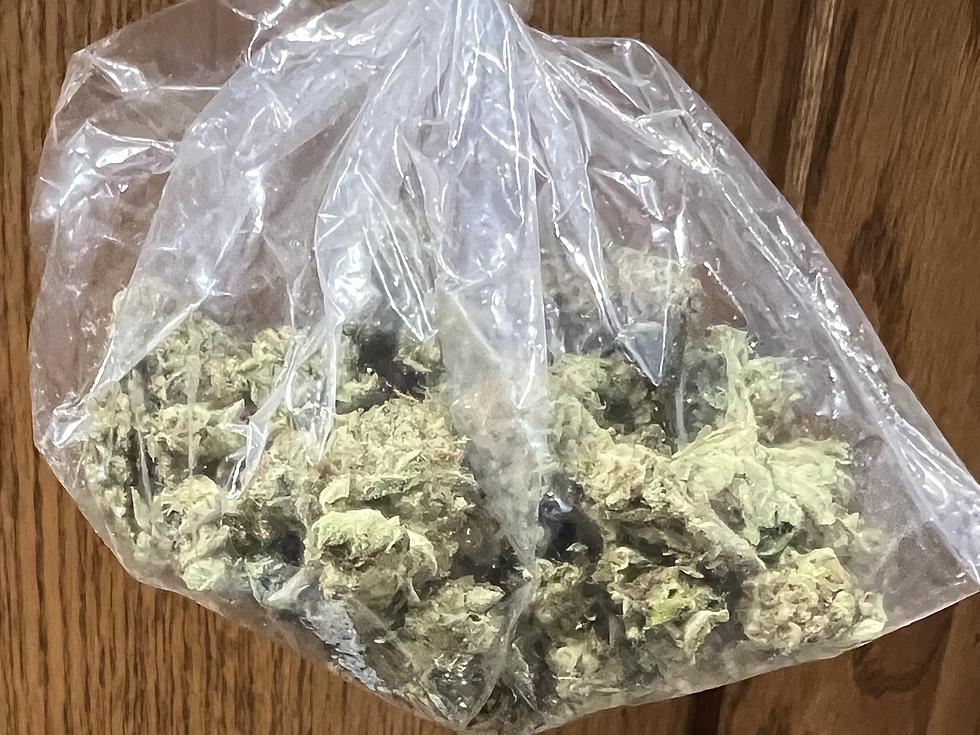 Weed Drought? Killeen, Texas Police Seize Over 200 Pounds Of Marijuana
Marijuana
Attention Potheads:
If you're running low ….you may want to umm...check with your "connect" now, because soon they may not have anything for you.
For those who care, there's going to be a shortage of marijuana for a while.
Over two hundred pounds of marijuana were reportedly stopped from hitting the streets of Killeen and Central Texas!
Operation Washout 2.0 Killeen, Texas
According to the Killeen Daily Herald, a crime-fighting initiative called "Operation Washout 2.0" occurred between January 24th and February 3rd of this year.
The operation was reportedly a collaborative effort with the Killeen Police Department, the Waco Police Department, Coryell County's Sheriff Department, the Bureau of Alcohol, Tobacco, Firearms, and Explosives, the McLennan County Sheriff's Office, and the United States Marshals Service Lone Star Fugitive Task Force.
Total Arrests From Operation Washout 2.0 In Killeen, Texas
Of the 250 total people arrested by those agencies, 201 people were arrested on felony charges. Eleven of those taken into custody on felony charges were actually from Killeen.
The other 49 arrests were for misdemeanor, and included two people from Killeen.
Killeen, Texas Had The Most Marijuana Seized In Operation Washout 2.0
According to the report from the Department of Public Safety, Killeen recorded the most grams of marijuana seized with 211.9 pounds out of the 227.42 pounds seized.
I'm no weed/marijuana expert, but that's a lot of ganja!
Fine Offenders And Legalize Marijuana Already!
In my opinion, cities in Texas would benefit far more from decriminalizing marijuana than completely outlawing it. Think of how much money a particular city could make!
According to urban.org, States like Colorado, ($387 million) Nevada, ($105 million) Alaska ($24 million), and Illinois ($53 million) in 2020 have all profited handsomely from marijuana sales.
The Killeen Freedom Act
The Killeen Freedom Act petition is gathering signatures to help get the decriminalization of marijuana on the next ballot in Killeen. All it takes is 2,500 signatures to get decriminalization of marijuana in Killeen on the ballot. If we want to prevent problems like multiple arrests, and capitalize monetarily, this is the way to go!
States Where Recreational Marijuana is Legal
A fun collection of facts and photos! Learn which states have legalized recreational marijuana and when, plus some weed facts you may have never known.
Here's How We Say 'I'm Texan' Without Saying We're From Texas
We wanted to know how you would tell someone you're a Texan without straight-up telling them you're from Texas. Here's what you told us.
4 Youth Football Teams Dominating The CTX
Texas has always been known for football and these Centex teams is keeping the hype alive in our community.
From football camps to team building these organizations are going over and beyond to build strong athletes who succeed on the field and off.
If you are looking for extracurricular activities for your child, checking out these teams are a great start.
Kuddos to all of the coaches, volunteers and parents who help these amazing organizations thrive.