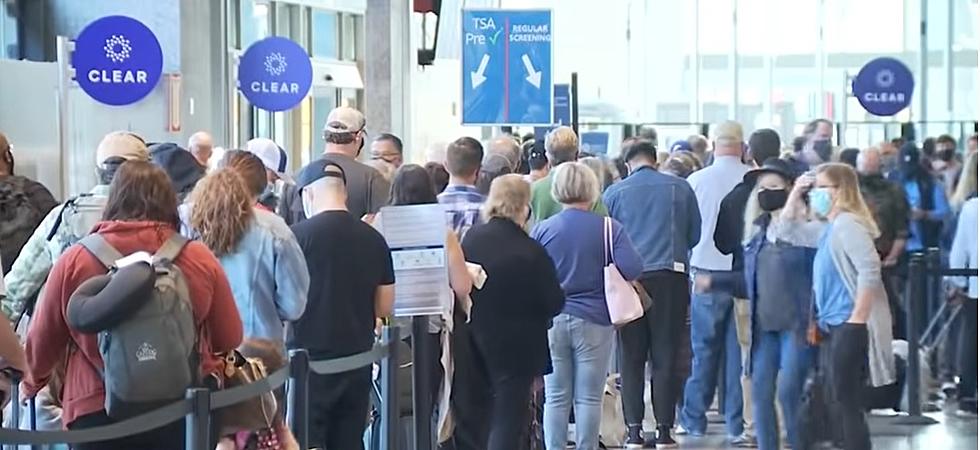 Why Did Tons Of Texas Travelers Ditch Their Rental Cars At Austin's Airport?
Youtube/ FOX Austin
Yesterday (Monday, March 28), hundreds of travelers at Austin Bergstrom Airport had to do whatever they needed to do to catch their flights, even if it meant just leaving their rental cars at the curb!
What Happened?
Because of multiple events happening in Austin over the weekend, including The Texas Relays, NASCAR races at the Circuit Of The Americas and the World Championships of Golf, lines were extremely long at the airport.
According to The Austin American Statesman, a statement from the airport says one car stalled out in the return line, which started a domino effect leading to the delay of rental car returns. That delay led to hundreds of people just abandoning their cars and attempting to get to their terminals.
But a long rental return line was not the only factor by a longshot.
Shortage of fuel too
It was a day of hell at the popular airport because according to officials, that was a fuel shortage too!
While there was no immediate impact on flights the airport had to ask incoming flights to have extra fuel when they landed in Austin.
But once getting to the airport terminals they were met with another issue.
Long TSA Check lines.
Very Long TSA lines At Austin Bergstrom Airport
According to NBC San Antonio, more than 8000 customers came through their security lines before 8 AM with long line issues continuing into the afternoon.
I suggest TSA Pre-Check
I travel to Austin's airport frequently, and after waiting in long check-in lines, I decided to get TSA Pre-check.
It's less than $100 for 3 years, and it's a worthwhile investment, especially if you are always running late on the way to the airport.
It's always a short, quick line, you don't have to take your shoes off, and you are at your gate sooner than you can say "This Line Is Long".
Imagine how many people would have had made their flights Monday had they gotten TSA Precheck.
Thank me later!
10 Cheapest Texas Getaways
June 18 was National Wanna Get Away Day, and it got us to thinking of where Texans can get away from it all this summer and have a great time without breaking the bank.
Top Ten Waterparks In Texas
They say everything is bigger in Texas, but even if we don't have the biggest waterparks in the world, we do make the biggest splash during summer. We have to - it's so hot! Here are our Top 10 Waterparks in Texas. Did your favorite make the list?
Top 15 Under the Radar Cities in Texas
Texas is booming, and as more people move here, they'll be looking at areas like Austin or Houston to settle down. There are plenty of others places they ought to consider, though.
Using data from the U.S. Census Bureau, along with data about home sales and public school ratings,
Orchard
recently ranked and graded the Top 15 Under the Radar Cities in Texas.
These are unexpectedly good places to make a life for yourself and your family in the Lone Star State. Did your hometown make the list?