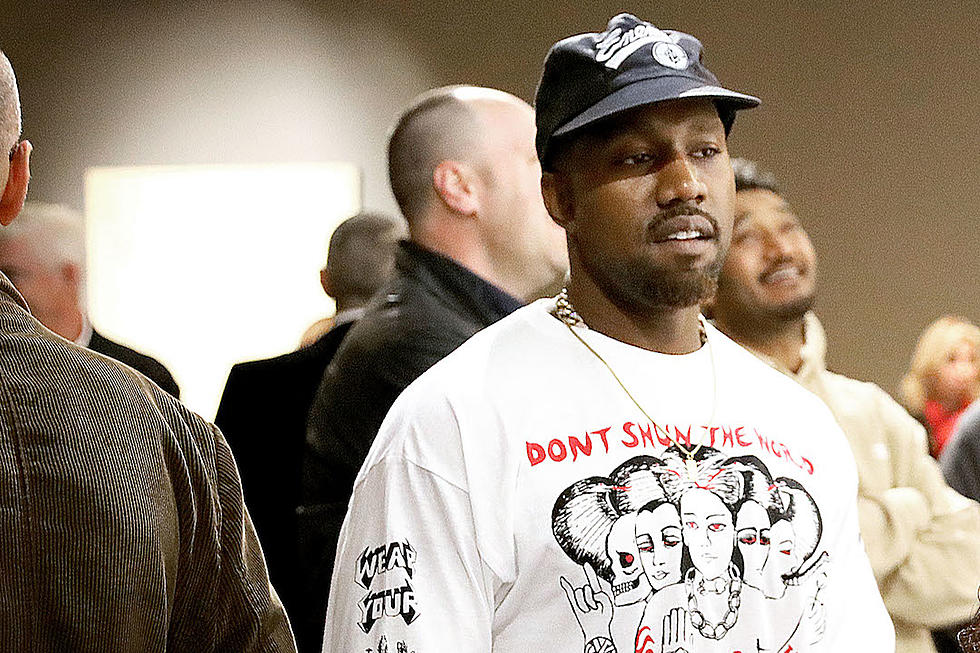 Here's a Look at the Yeezy Season 5 Fashion Show
Rachel Murray, Getty Images
Today, Kanye West unveiled his anticipated Yeezy Season 5 collection at Pier 59 in New York City. Holding the fashion show for the very first time at the popular location, Kanye's fifth installment of his collection has everyone online talking.
Kicking off today at 3 pm, Kanye's Yeezy Season 5 show featured a wide range of brand new garments and footwear. With attendees posting photos of the apparel pieces and sneakers, online users were able to check out a few of items that make up 'Ye's latest capsule. Compromised of high-end and athletic pieces for both, men and women, the Yeezy Season 5 collection includes: long-extensive fur coats, embroidered jackets, track jackets, sheer jackets, extended crew neck sweaters, hoodies, sweat pants, thigh-high boots, running sneakers, bags and more.
Among the things presented at Kanye's 13-minute long fashion show that got a lot of people's attention was the adidas x Calabasas collection, that's been seen on Kanye and Kim Kardashain these last couple of months. Another standout item from 'Ye that caught a lot of people's attention was the pair of Yeezy Runners spotted on the runway.
Kanye's Yeezy Season 5 fashion show has the Internet talking right now and with photos of the show surfacing online, here's a look at the garments and footwear seen earlier today 'Ye's show.
20 Rappers Who Received a Kanye West Co-Sign