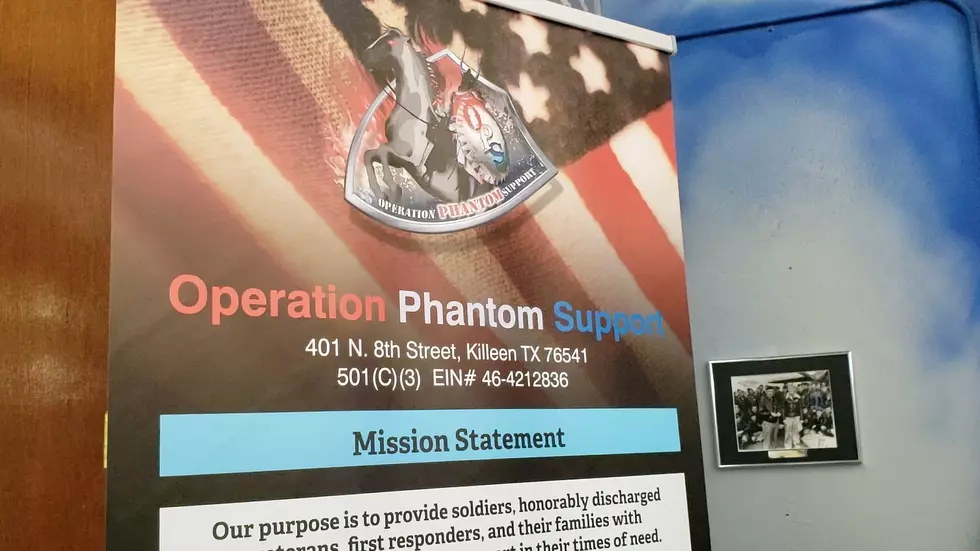 Bosslady Is Challenging CTX Residents To Donate $1 To Operation Phantom Support
Aaron Savage, Townsquare Media
Non-profit organization Operation Phantom Support could be in danger of closing its doors. 
Alex Gibbs with our partners at KWTX recently spoke with OPS CEO John Valentine, who says their food pantry has seen a decrease in donations of about 70% since the start of the pandemic, and local families are struggling to put food on their tables. 
After donating part of his 401K and draining his family's pockets, he's now asking for the community's help. Valentine believes that if everyone in the CTX donates even just a $1, the organization could last up to 9 to 10 months with $100,000. He truly believes that the community can make this happen.
In recent years, we've worked with John Valentine and Operation Phantom Support for Toys for Troops, which distributes donated toys to veteran and first responder families in need right here in Central Texas at Christmas time. John pours so much of his heart, soul, and personal time and money into OPS because he's a veteran who cares deeply about the work he does for the people he serves.
After seeing Alex's report for KWTX and remembering how much OPS has done for Central Texas, I felt compelled to challenge residents of the CenTex! Let's make a difference by donating and spreading the word. Just one dollar can make a difference. 
If you would like to donate, visit the organization's website for more details.
Again, this is a non-profit organization that helps veteran and first responder families right here at home, so you know your donation will be going to a worthy local cause and helping friends and neighbors.
Besides their food pantry, Operation Phantom Support also operates a thrift shop and hosts programs that help veterans with finances, benefits management, and legal questions.
Enter your number to get our free mobile app
LOOK: 100 years of American military history