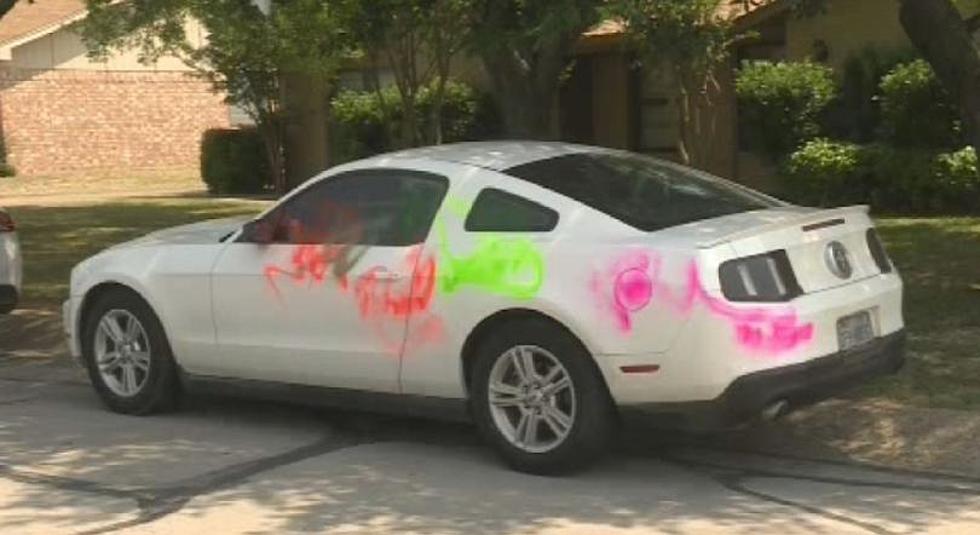 Cars Vandalized, Spray Painted Across Waco
Marco Revuelta, KWTX
At least two Waco drivers spent their Sunday cleaning spray paint off their cars.
Marco Revuelta with our news partner, KWTX, reports that a woman on Chapelwood Dr. discovered that her Ford Mustang had been vandalized with pink, green, and red paint. A picture we came across on Facebook (details below) had waht appeared to be orange paint, as well.
That's right - pink, green, and red. The vandal has awful taste.
Anyway, another driver also reported that their car was painted. He told KWTX it may have happened between 7 AM and 8 AM.
Looking at the picture above, I wonder if the person or people responsible think they're the Joker.
Got news for you, scumbags: if you are the Joker, you're the lame Jared Leto Joker. Just sayin'.
We caught this Facebook post in our newsfeed Sunday, in which a victim offers a reward for finding the trash behind the vandalism. The poster says at least one incident also occurred in Hewitt.
Let's hope these twerps are caught. Maybe some community service hours spent cleaning up spray paint will teach them a little sense.