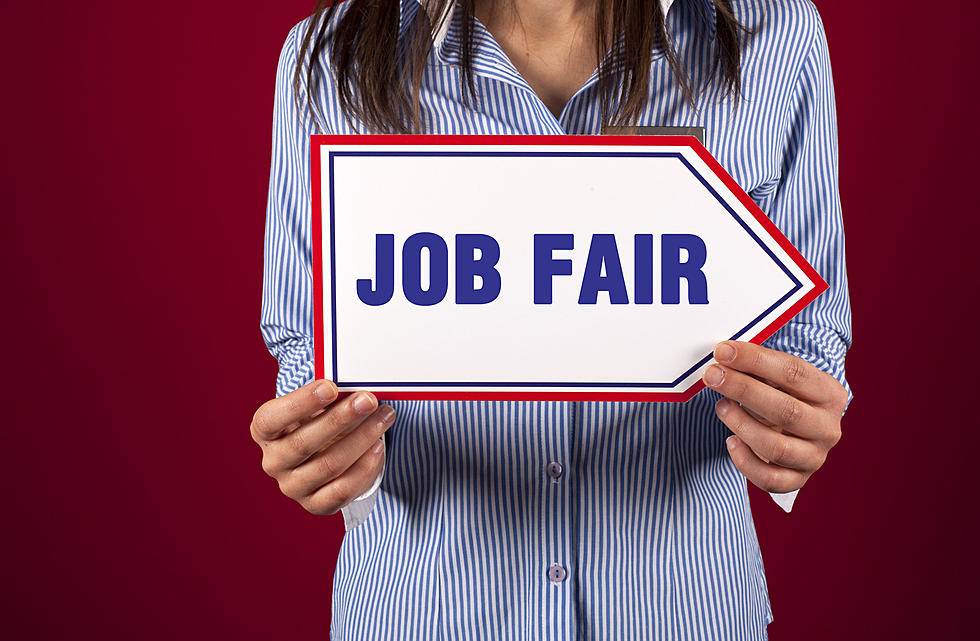 Need a Job? The City of Killeen is Hosting a Job Fair on Wednesday
kadirkaba
Need a job? The City of Killeen is hosting a job fair on Wednesday from 9-4p at the Killeen Civic & Conference Center, 3601 S. WS Young Drive.
Texas Governor Greg Abbott officially ended the additional $300 weekly unemployment benefit that many Texans have been getting on Saturday leaving many without financial support. The idea is to get Texans back to work.
Drive around town and you'll notice a lot of "Help Wanted" signs displayed in windows and on store billboards. The jobs are out there, and lots of places need the help, including the City of Killeen.
According to the City of Killeen website, they're hosting a job fair on Wednesday, June 30 from 9-4p with plenty of full time jobs available. The city will conduct on site interviews for dozens of openings hoping to fill the available jobs in the Public Works Department.
The City of Killeen has openings for Service Workers, Equipment Operators, and Traffic Technicians. Starting pay ranges from $11.97 to $15.28 per hour, and most of these jobs only require a high school diploma or GED with no experience required. A current Texas Commercial Driver's License is all you'll need to get started.
Killeen also offers a great benefits package including health, dental, and life insurance, plus paid sick, vacation, and holiday leave. Retirement benefits are offered through Texas Municipal Retirement System at a 2:1 match.
To see what's available and to view job descriptions and qualifications, visit the City of Killeen's jobs website.
10 Cheapest Texas Getaways
June 18 was National Wanna Get Away Day, and it got us to thinking of where Texans can get away from it all this summer and have a great time without breaking the bank.
Test Your Texas: How Many of These Jeopardy! Questions Can You Answer?
Jeopardy! as we know it has been on the air since 1984, but the show got its start way back 1964.
Over the decades, the writers have managed to keep coming up with challenging questions to test the intellectual might of America's best and brightest (and sometimes softball questions for celebrities).
Texas is a place packed with personality, culture, and history, and there've been hundreds of questions/answers about the Lone Star State. Let's take a look at a few recent ones, and keep an eye out because we'll add more soon to test your Texas trivia skills and challenge newcomers.
How many of these can you get right without Googling?
LOOK: Here is the richest town in each state
Just saying the names of these towns immediately conjures up images of grand mansions, luxury cars, and ritzy restaurants. Read on to see which town in your home state took the title of the richest location and which place had the highest median income in the country. Who knows—your hometown might even be on this list.
Would You Stay in This Birdhouse Airbnb in Round Top, Texas?
Here's an Airbnb rental in Texas worth Tweeting home about! It's a birdhouse-inspired cottage in Round Top, Texas, situated about halfway between Austin and Houston, and there are features inside and out that make it a perfect summer getaway spot for those of us who are perpetually stressed out.