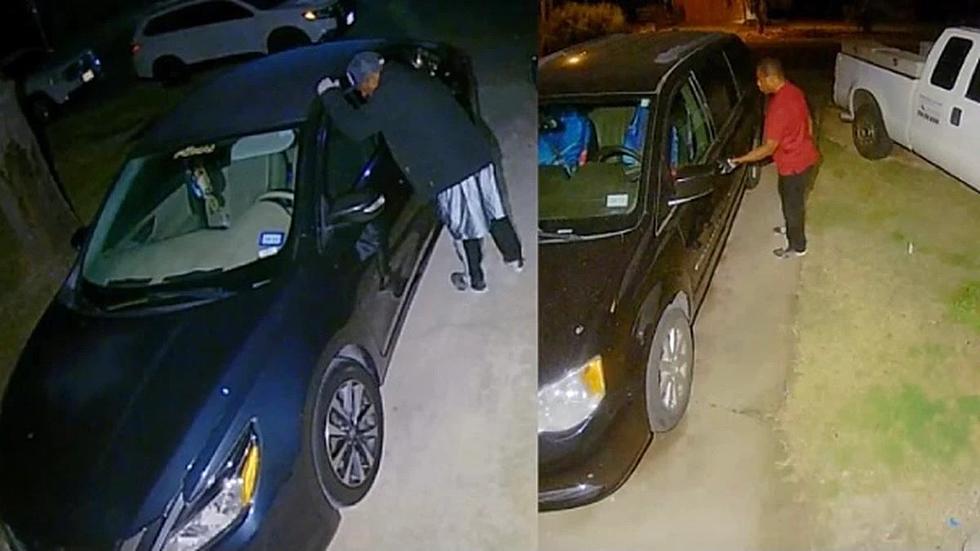 Killeen Texas, Does This Thief Look Familiar?
Photo courtesy of Alex Gibbs KWTX
The holiday times are amongst us and while we are out shopping this season, we need to be mindful that this is one of the top times of the year for crime.
During holiday times you are always asked to
be cautious of your surroundings
and an unfortunate situation occurred the day before Thanksgiving that has neighbors in one community in Killeen looking for this thief.
There's A Thief Amongst Us
According to KWTX
, the Hall family in Killeen accidentally left their back door open.
The next morning they awakened to their valuables being stolen.
Tiffany Hall told KWTX that someone entered their home while everyone in her family was sound asleep in their beds- the thief then stole valuables from their garage that included cash, a computer, and other valuables:
"He walked through our house, took the keys off the rack, swiped everything he could off the countertop which included some money and the laptop, and left in our car with other belongings from our garage."
Is This The Same Guy?
Reportedly the Hall house isn't the only house this criminal has hit as other neighbors have submitted photos that appear to be the same suspect.
She told KWTX:
"We started comparing the tennis shoes and it looks like the shoes are a dead give-away. There were three different videos of him trying to break into people's cars and their front doors.
Killeen police do not confirm the connection.
What Is Next?
An ongoing investigation is underway, if you have any information please contact Bell County Crimestoppers.
Check Out These Great Christmas Light Displays From Around Central Texas
Monday we wrapped up our Light It Up Central Texas contest where we had you send in pictures of your best Christmas lights displays.
Of course, it's the most wonderful time of the year and there's no better time to show the world how much you love the holiday season.
Maybe this year you lugged all 12 crates of lights out of the basement and blanketed the entire house. Maybe you rented some heavy equipment to decorate the towering pine tree in your front yard. Maybe there's a life-size replica of Santa's sleigh shining brighter than a Vegas casino in front of your business.
Maybe you just went all out and your house lights up the whole block!
As you will see some people did just that!
We Didn't Forget About Copperas Cove! Here are 5 Breathtaking Houses For Sale In Beautiful Cove
Only 6 Women Are On Death Row In Texas. Here's A Look At Their Crimes.
The six women on death row in Texas have been incarcerated an average of almost two decades. Continue scrolling to see their stories.